Middle Eastern residents becoming Plainfield entrepreneurs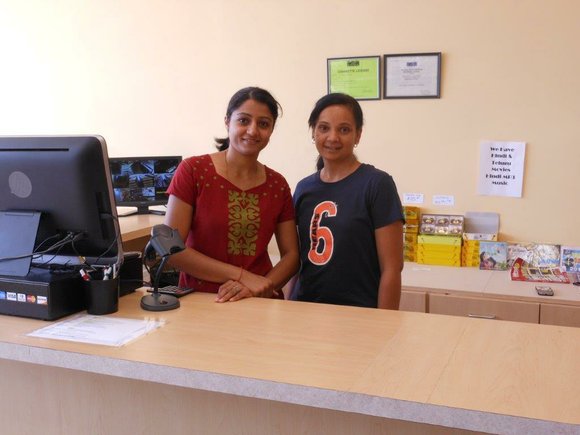 A growing population of residents from India and other parts of Asia has sparked a movement of small business entrepreneurship in Plainfield.
Mayank Patel, the owner of the recently opened Gokul Indian Supermarket, 11830 S Rte 59, is the most recent small business owner to open a store to serve this growing population.
"The demand is there," said Patel whose store carries a wide-range of Indian grocery items including fresh vegetables like Guvar and Parvar.
He and his partners chose the location on Route 59 for its ease of access to customers coming from surrounding areas like Naperville, Joliet, Shorewood as well as Plainfield said Patel who moved to the United States 17 years ago. He's lived in Plainfield for the past 10 years.
Patel said that his store will offer a greater variety than what will typically be stocked in the international aisle of a neighborhood supermarket. He hopes that along with product knowledge, and a focus on price and customer service will help it stand out.
So far, the selection and offerings has pleased customers who have come in to the store since it's opening on July 4 said Komal Amin whose husband is a co-owner of the store.
"They love that we carry vegetables," said Amin who helps manage the store.
The store's opening continues a trend in the village that is seeing an increase in entrepreneurship among Plainfield's Indian residents said Village Planner Michael Garrigan.
Garrigan said that it's a trend that has been growing in the larger Chicagoland area and one that is brining greater diversity to the retail landscape in Plainfield as the Asian population grows in the village.
"It's great," said Garrigan, "There's probably at least half a dozen businesses that are owned by Indian entrepreneurs."
Census bureau numbers estimate that Plainfield had about 41,000 people living in the village in 2013 with about 7.6% of that total made up of Asian residents. That's slightly higher than the state of Illinois total of 4.6% of the total population.
Garrigan noted that in addition to the new supermarket, 2 Dunkin Donut's locations are owned by another Patel family with a third in the planning stages near the village's downtown. He said that a former Applebee's on Route 59 was also recently purchased and converted to a dentist office by a resident whose daughter runs the practice.
"It continues the diversity of Plainfield," said Garrigan.
Nafees Ansari opened his store, Jannat Indian Pakistani Grocery and Zabiha Meat, 12443 Rt. 59, in March in response to what he also saw as a lack of options for those looking for Asian fare.
He was tired, he said, of making the long trip to a store in Bolingbrook and saw an opportunity for a new business.
"I had to go far from my home to buy groceries," said Ansari who has lived in Plainfield since 2005.
Originally from Pakistan, Ansari's store caters more toward his home country's culinary preferences, but does carry products that would appeal to Indian shoppers as well. He noted that his store carries kosher specialty meats like goat and lamb as well as flour and teas from India. Though, he notes, that the tastes of the two countries overlap as well.
Having those specialty items in town has created a happy customer base he said with a growing number shopping at his store each day.
"They tell me, 'never close'," said Ansari who still works another full-time job while his business gets established.
For Mayank Patel, he hopes that he and his partners' store will serve the needs of those who are seeking out some of those hard to find groceries but also will expose those products to those curious about Asian cuisine.
"Certainly we have customers who have never bought Indian groceries," said Patel, "We're willing to teach them, explain the spices and cultural significance."
Contact me with Plainfield news at brocknewstips@gmail.com or on Twitter @BrockAStein.