JTHS schedule distribution dates set for August
7/28/2014, 2:31 p.m.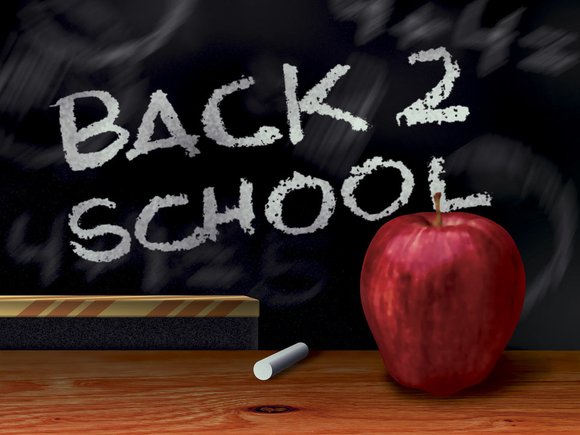 Joliet Township High School District 204 will hold schedule distribution Aug. 5-8 for Joliet Central High School and August 6, 7, 8 and 11 for Joliet West High School.
The first day of school for all Joliet Township High School students is Aug. 18. It is important for students to report to schedule distribution at their respective campus on their scheduled date and time so that they can start school on time.

Students who do not complete schedule distribution will be assessed a $25 late registration fee. Information regarding schedule distribution was mailed home to the parents and guardians of JTHS students and can be found online at www.jths.org.
Please note that all freshmen students must have a current physical examination on file with their school. If the examination is not on file, freshmen students must bring their complete physical examination with them to schedule distribution or they will not receive a schedule.
All fees must be paid on or before the student's schedule distribution appointment. Checks may be made payable to Joliet Township High School and major credit cards will be accepted. For more back-to-school information and schedule distribution dates and times, please visit www.jths.org.
Listed below are the distribution schedules for Joliet Central and Joliet West High Schools:
Joliet Central
Tuesday, August 5 from 2:00-3:00 p.m.: A-B
Tuesday, August 5 from 3:00-4:00 p.m.: C
Tuesday, August 5 from 4:00-5:00 p.m.: D-E
Tuesday, August 5 from 5:00-6:00 p.m.: F-G
Tuesday, August 5 from 6:00-7:00 p.m.: H-J
Wednesday, August 6 from 2:00-3:00 p.m.: K-L
Wednesday, August 6 from 3:00-4:00 p.m.: M
Wednesday, August 6 from 4:00-5:00 p.m.: N-O
Wednesday, August 6 from 5:00-6:00 p.m.: P-Q
Wednesday, August 6 from 6:00-7:00 p.m.: R
Thursday, August 7 from 2:00-3:00 p.m.: S
Thursday, August 7 from 3:00-4:00 p.m.: T-U
Thursday, August 7 from 4:00-5:00 p.m.: V-W
Thursday, August 7 from 5:00-6:00 p.m.: X-Z
Thursday, August 7 from 6:00-7:00 p.m.: ANY STUDENT
Friday, August 8 from 8:00 a.m.-noon: ANY STUDENT
Joliet West
Wednesday, August 6 from 8:00-9:00 a.m.: A-E
Wednesday, August 6 from 9:00-10:00 a.m.: F-J
Wednesday, August 6 from 10:00-11:00 a.m.: K-M
Wednesday, August 6 from 11:00-12:00 p.m.: N-R
Wednesday, August 6 from 12:00-1:00 p.m.: S-V
Wednesday, August 6 from 1:00-2:00 p.m.: W-Z
Thursday, August 7 from 8:00-9:00 a.m.: A-E
Thursday, August 7 from 9:00-10:00 a.m.: F-J
Thursday, August 7 from 10:00-11:00 a.m.: K-M
Thursday, August 7 from 11:00-12:00 p.m.: N-R
Thursday, August 7 from 12:00-1:00 p.m.: S-V
Thursday, August 7 from 1:00-2:00 p.m.: W-Z
Friday, August 8 from 8:00-9:00 a.m.: A-E
Friday, August 8 from 9:00-10:00 a.m.: F-J
Friday, August 8 from 10:00-11:00 a.m.: K-M
Friday, August 8 from 11:00-12:00 p.m.: N-R
Friday, August 8 from 12:00-1:00 p.m.: S-V
Friday, August 8 from 1:00-2:00 p.m.: W-Z
Monday, August 11 from 3:00-7:00 p.m.: ANY STUDENT