Crossroads Fest starts Friday with special needs pre-party
Ron Kremer | 7/30/2014, 4:39 p.m.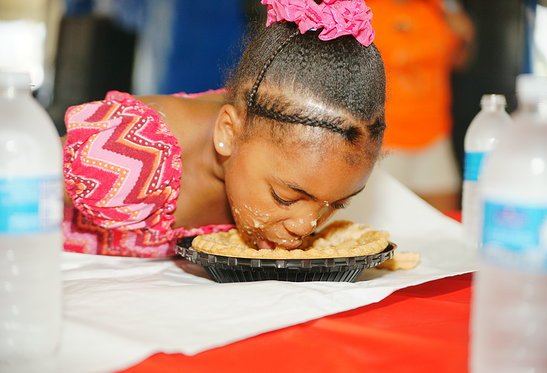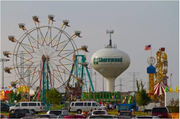 Her motivation—her drive to push through all the hard work and long hours of preparation for the 38th annual Shorewood Crossroads Festival—is born in part out of a special feeling that comes from helping special needs individuals.
Kim Lamansky, president of the Shorewood Area Chamber of Commerce, is looking forward to seeing fireworks light up in the eyes of families with special needs adults, teens and children as they arrive at the carnival's pre-party on Friday afternoon at Four Seasons Park.
Lamansky said the party, featuring rides, food, crafts and Kids Zone activities, runs from 1 to 3 p.m. and serves not only as the unofficial kickoff for the three-day fest -- which opens to the public at 4 p.m. Friday -- but also as a special event designed to make all those with special needs feel more relaxed and part of the big weekend.
And when the curtain falls at the end of the weekend, Lamansky said they expect as many as 18,000 people will have made their way through Four Seasons Park.
Lamansky will be attending Crossroads Fest for the first time in her new role. She was hired in November to direct the Shorewood Area Chamber of Commerce.
"It's growing exponentially," she said. "Last year, we had 50 families attend the pre-party. This year, we'll have almost 70 families and 175 total family members. We'll have people from the United Way and Easter Seals on hand. It's something we're very proud to offer once again. We've had a great response, both from the families involved and members of the community.
"It's not just children. We'll have people in their 60s attending the pre-party. What makes it special, makes it unique, is that if you have a child or family member with special needs, often you deal with the anxiety that comes from being around large crowds. Here, they'll get special attention on a smaller scale. It might ease those anxieties. If you have a wheelchair or crutches, it's hard to maneuver in a jam-packed area. We make it easier to get around and have a good time."
Bob Schwartz, president of the Troy Fire Protection District, will serve as the grand marshal for Sunday's parade, which will be staged in honor of his late wife of 44 years, Celine "Cene" Schwartz. She is credited with spearheading the development of Shorewood's parks and recreation department during a 22-year stint as a village trustee.
Lamansky said the theme of Sunday's parade is "A Park for All Seasons."
"Back in the early days, the village had one or two parks," she said. "I didn't know her, but my understanding of Cene's role was to grow the parks department. At her passing, the number of parks had grown to 16."
Here are some of the other highlights of the three-day weekend:
38th Annual Shorewood Crossroads Festival
Friday, Aug. 1
4-11 p.m. – Carnival open.
4-8 p.m. – $25 unlimited ride wristbands.
5-8 p.m. – Cover Story (band).
9-12 p.m. – Libido Funk Circus (band).
Saturday, Aug. 2
8 a.m. – Newsome 5K Race (offsite event).
10 a.m. – Kiwanis Beautiful Baby contest.
12-5 p.m. – Kids Zone Open.
Noon – Buffalo Wild Wings Blazing Wings contest.
1-5 p.m. -- $25 unlimited ride wristbands.
5-9 p.m. – Strung Out (band).
9 p.m. – Fireworks by Village of Shorewood.
9:30 p.m.-1 a.m. – ARRA (band).
Sunday, Aug. 3
Noon – parade (offside event).
12-4 p.m. – Bingo (American Legion).
1 p.m. – rQ! BBQ Hot Slider contest.
1-5 p.m. – $25 unlimited ride wristbands.
2:30-6 p.m. – Back Country Roads (band).
Complete Schedule: http://www.crossroadsfest.com/