Veggie Fest
7/30/2014, 1:28 p.m.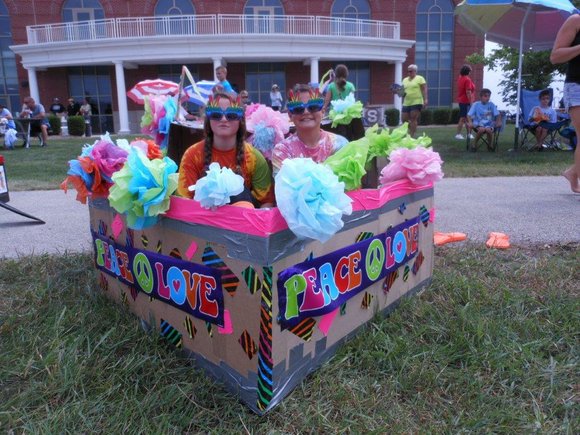 Dr. Terry Mason, Chief Operating Officer (COO) of the Cook County Health and Hospitals System, will be part of the 2nd Annual Health & Spirituality Symposium at Veggie Fest in Naperville, IL with his talk titled "Heart Attacks Have Little to Do with the Heart" on August 9th at 1:30 PM.
Dr. Mason oversees daily operations of the third largest public health system in the country and is the Chief Urologist at Mercy Hospital, also serving as an Asst. Professor of Urology at the University of Illinois. He will be among eleven MDs, nine authors, and four PhDs at the Health & Spirituality Symposium, each with exceptional backgrounds and expertise in health and meditation, as well as diverse backgrounds from India, Europe, and North and South America.
Actively involved in serving his community, Dr. Mason leads the "Restart Meatless Campaign" each January in which he calls upon Chicagoans to go completely meat-free during the first month of the year. A committed vegetarian, Dr. Mason was featured in the popular movie "Forks Over Knives" in 2010 and believes in the wisdom of the vegetarian way of life. "This is not an anti-meat campaign," says Mason, "This is a pro-vegetable campaign." Now in its 9th year, Veggie Fest is one of the largest vegetarian food festivals in North America. With the huge international food court; health professionals speaking on diet, lifestyle, and environmental issues; engaging food demos by restaurant owners, chefs, and authors; an incredible children's tent with face painting, clowns, and crafts; live music from some of Chicago's best bands; and over 100 vendor booths to explore, it's easy to see why more than 25,000 people from around the world attended the two-day Veggie Fest last year.
Admission and parking are both free.
For the full schedule and more information about Veggie Fest on August 9-10 in Naperville, IL visit: www.veggiefestchicago.org