Galowich Y to be open every Friday night for free
6/3/2014, 6:30 p.m.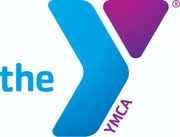 The Galowich YMCA will be open to the public for free every Friday night this summer, officials said.
Fun Family Fridays begin this Friday and continue through Aug. 29 at the Joliet facility, 749 Houbolt Road.
Community members of all ages can swim in the Y's lap pool, shoot hoops in the gymnasium and play family board games, a news release on the program said.
Children under 18 must be accompanied by an adult. All guests over 18 must show a photo ID.
"During Fun Family Fridays at the Galowich Family YMCA, families can experience all the Y has to offer," Executive Director Laurie Halaska said. "This new program will allow area families to embrace a healthy lifestyle this summer while spending quality time together at the Y."
For more information, call 815-744-3939 or visit www.jolietymca.org or www.facebook.com/GalowichYMCA.