Letter: Volunteers, teams needed for Relay for Life
6/3/2014, 2:26 p.m.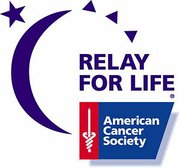 To the Editor,
We have seen many changes take place in politics and our economy. However, one constant is that many people are battling cancer and many others are supporting their loved ones each and every day. These realities make dollars donated and hours volunteered to the American Cancer Society so important.
Local volunteers are a huge part of the nationwide effort to save lives and create a world with less cancer and more birthdays. But additional volunteers are needed to help finish the fight. Plans are underway for the American Cancer Society Relay For Life of Joliet, set for June 14, 2014 at ATI Field at Joliet Memorial Stadium.
Money raised at Relay For Life helps further the mission of the American Cancer Society; to help people stay well and get well, find a cure and fight back against cancer. Relay For Life supports the efforts of the Society, as well as programs for patients, including transportation assistance and free lodging at Hope Lodge facilities. Relay For Life also makes it possible for the American Cancer Society to provide helpful information on cancer, treatments, support services and more 24 hours a day, 365 days a year at 1-800-227-2345 and cancer.org.
Now is the time for individuals, families, groups, churches and businesses to help finish the fight against cancer through Relay For Life of Joliet. Celebrate our survivors and remember loved ones lost. Pledge to fight back against this disease. Form a team or volunteer for the American Cancer Society Relay For Life of Joliet today. Call (708) 633-7771 or visit RelayForLife.org/jolietil for more information.
Sincerely,
Kimberly Blackburn
Publicity Chair
Relay For Life Joliet 2014