Yakov Smirnoff, Dave Mason top Rialto 2014-15 season
6/4/2014, 6:06 p.m.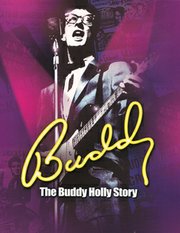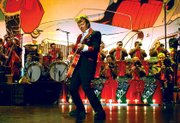 Tickets go on sale at 9 a.m. June 13 for these 2014-15 shows at Joliet's Rialto Square Theater.
Yakov Smirnoff
8 p.m., Saturday, September 27
Tickets: AAA $58.50, AA, A $38.50; B $28.50; C $20.50
Fans who loved the comedy of Russian born entertainer Yakov Smirnoff throughout his expansive career on television, the silver screen and Broadway can experience the hilarity once again with Yakov Live! In his new national tour, audience members will enjoy Yakov's insightful and laughter-filled philosophy on life, love, family and country.
Chef Robert Irvine Live
8 p.m., Friday, October 10
Tickets: AAA $153.50 (includes VIP cooking seminar with Chef Robert Irvine as he answers questions, recounts his experiences and demonstrates and serves a signature dish. Seminar begins at 5:30PM); AA $59.50; A $49.50; B $39.50; C $29.50
Food Network star Robert Irvine is taking his brand of no nonsense cooking on the road, but this time he isn't the only star of the show. This all new multi-media and multi-sensory event features never before seen interviews, cooking challenges, Q&A and a whole heaping of audience participation! No recipes. No script. No holds barred. It's like nothing you've ever seen on stage before. You choose the challenges. He does the impossible.
Mamma Mia
7:30 p.m., Wednesday, October 15
Tickets: No prices provided
A mother. A daughter. 3 possible dads. And a trip down the aisle you'll never forget! Writer Catherine Johnson's sunny, funny tale unfolds on a Greek island paradise. On the eve of her wedding, a daughter's quest to discover the identity of her father brings 3 men from her mother's past back to the island they last visited 20 years ago. The story-telling magic of ABBA's timeless songs propels this enchanting tale of love, laughter and friendship, and every night everyone's having the time of their lives!
Masters of Illusion - Believe the Impossible
Thursday, October 23
7:30 p.m.
Tickets: AAA $55.50; AA, A $48.50; B $43.50; C $33.50
Believe the Impossible! Nothing beats the experience of seeing a magic show in person. You'll see grand illusions, levitating women, appearances and vanishes, escapes, comedy magic, sleight of hand and beautiful dancers…everything you could possibly imagine and performances that you never dreamed possible – all rolled up into a live show!
Colin Mochrie & Brad Sherwood: Two Man Group
8 p.m., Friday, October 24
Tickets: AAA $55.50; AA, A $45.50; B $35.50; C $25.50
The popular stars of "Who's Line Is It Anyway?" present an evening of extraordinary improv comedy. Colin and Brad will take contributions from the audience to create hilarious and original scenes…. Just like a live version of 'Whose Line'! Don't miss the fun!
Robert Dubac's The Male Intellect: An Oxymoron?
8 p.m., Saturday, October 25
Tickets: AAA $55.50; AA $48.50; A $38.50; B $28.50; C $20.50
Hilarious is the only way to describe THE MALE INTELLECT: AN OXYMORON? You will laugh non-stop for ninety minutes as Robert Dubac ransacks his brain to answer the age old question, "What do women want?" All while drinking a beer. Dubac has crafted a hysterical one man multi-character show that tackles the babble of the sexes with precision and wit. There are two types of people who should rush and see it - men and women!
Miranda Sings
7 p.m., Saturday, November 1
Tickets: $50 (includes post show Meet & Greet); all other seats $25
International YouTube sensation Miranda Sings is bringing you a hilarious night filled with comedy, hit songs, magic tricks, dramatic readings of hate mail, and never before seen videos! The quirky superstar has over 100 million views on YouTube and has performed her one-woman show to sold-out crowds all over the world. You will not want to miss seeing this lipstick-wearing, epileptic eye-browed, crooked-smiling beauty live and in person!
Smokey Joe's Café featuring the COASTERS
8 p.m., Friday, November 7
Tickets: Prices not provided
Welcome to the hottest joint in town! The Coasters are headlining and it's always a party at SMOKEY JOE'S CAFÉ! This Tony Award®-nominated and Grammy Award®-winning salute to legendary songwriters Leiber and Stoller is a raise the roof, song-and-dance celebration of some of rock 'n' roll's greatest hits! Get ready for songs like "Hound Dog," "Stand by Me," "Yakety Yak," "Jailhouse Rock," "Spanish Harlem," "On Broadway," "Kansas City," "Love Potion #9," "Fools Fall in Love" and many more. The New York Daily News calls SMOKEY JOE'S CAFE "wildly infectious" and Time Magazine says, "it sails and soars!"
The Brian Setzer Orchestra Christmas Rocks!
7:30 p.m., Wednesday, November 19
Tickets: AAA $95; AA $79.50; A$65; B $49.50; C $39.50
The Brian Setzer Orchestra, fronted by three-time Grammy Award-winner Brian Setzer, returns with their Christmas Rocks! Tour!! With a career spanning more than 30 years, Setzer has smash hits as founder/leader of The Stray Cats, his 18-piece Brian Setzer Orchestra and as a solo artist. His November concert will include Setzer's legendary guitar magic on hits such as "Rock This Town," "(She's) Sexy +17," "Stray Cat Strut," and "Jump, Jive and Wail" and lots more, as well as his re-imagined and acclaimed Holiday classics.
THE HIT MEN- Former Stars of Frankie Valli & The Four Seasons
8 p.m., Saturday, November 29
Tickets: AAA $69; AA $56; A$46; B $36; C $26
You loved Frankie Valli and the Four Seasons. Tommy James and the Shondells. Carly Simon. Cat Stevens. Elton John. Jim Croce. Come see The Hit Men, an amazing look back through rock and roll history featuring former members of these mega-star acts performing your favorite songs -- from "Oh What a Night", "Who Loves You", "Sherry" and many other Four Seasons hits to "Peace Train", "Crocodile Rock", "Leroy Brown" and "Mony Mony." Relive the glory days of rock and roll with The Hit Men. You'll leave the theatre saying "Oh, What a Night!"
Von Heidecke's Chicago Festival Ballet – The Nutcracker
2 p.m., Sunday, November 30
Tickets: AA, A $38; B, C $30; Children 12 & Under $20.50
This magical production features lavish costumes, a growing Christmas tree, a battle between mice and soldiers, a journey through the land of whirling snowflakes and a joyous visit to the Kingdom of the Sugar Plum Fairy. Keep the holiday spirit alive and enjoy this breathtaking performance. This holiday favorite fairytale is perfect for the entire family
"It's A Wonderful Life"
7 p.m., Friday, December 5
Tickets: Reserved Seating AA, A, B, C $10
Be taken back in time as Digity presents a live radio broadcast and theatre performance of It's A Wonderful Life. Take the kids and grandkids to this multi-generational nostalgic performance. Experience first-hand how live radio broadcasts used to be made, while watching one of your favorite Christmas classics come to life on stage. The performance will be broadcast live on 1340 WJOL.
Mannheim Steamroller Christmas by Chip Davis
8 p.m., Friday, December 12
Tickets: AA, A $69; B $59; C $54
Mannheim Steamroller Christmas by Chip Davis has been America's favorite holiday tradition and this year marks the 30th Anniversary of the group's annual tour. Grammy Award winner Chip Davis has created a show that features the beloved Christmas music of Mannheim Steamroller along with dazzling multimedia effects performed in an intimate setting. The spirit of the season comes alive with the signature sound of Mannheim Steamroller music.
Joliet American Legion Band - Sounds of Christmas
2 p.m., Sunday, December 14
Tickets: Non-perishable food items collected Nov. 29, Dec. 8, 10 and 12 in the Rialto ticket lobby from 10:30 a.m. to 1:30 p.m.
The award-winning Joliet American Legion Band presents, "Sounds of Christmas." Enriched with tradition, military sharpness and musical integrity, these musicians are dedicated to bring you a quality performance with their tremendously rousing musical spirit.
Illinois Philharmonic Orchestra - Family Pops Concert - Music from the Movies
3 p.m., Sunday, December 21
Tickets: AA $55; A$45; B$35; C $25; Student with ID $15
Revel in the drama of music from Star Wars, Harry Potter, Lord of the Rings, Pirates of the Caribbean and Indiana Jones performed live!
Bridal Expo
11 a.m. to 4 p.m., Sunday, January 18
Tickets: $4-pak $20; Single Ticket $8 in advance; $10 day of Expo
This is the only Bridal Expo you will need to attend! Bridal Expo at the Rialto brings the area's best wedding professionals all under one roof where you will find new ideas; save time and money and discover all your options. Take part in Wedding Creation 101. Three separate enlightening sessions to help you plan for your perfect Wedding Day!
"Anything Goes"
7:30 p.m., Monday, January 19
Tickets: Prices not provided
All aboard for this saucy and splendid production of "Anything Goes," winner of three 2011 Tony® Awards including Best Musical Revival and Choreography! Peppering this Cole Porter first-class comedy are some of musical theater's most memorable standards, including "I Get a Kick out of You," "You're the Top," and of course, "Anything Goes."
Dave Mason's Traffic Jam
8 p.m., Friday, February 6
Tickets: AAA $65.50; AA, A $45.50; B $35.50; C $25.50
Take a journey back to the greatest days of rock with Dave Mason's sight and sound experience, Traffic Jam. Join Rock and Roll Hall of Famer and co-founder of the legendary band Traffic, Dave Mason for an evening of music history as he retraces the earliest days of his career with Traffic and the works that launched his successful solo career.
"Jekyll & Hyde"
8 p.m., Friday, February 13
Glamorous, sexy and deliciously wicked, Jekyll & Hyde is the enthralling musical based on Robert Louis Stevenson classic story about a brilliant but obsessive scientist whose alter ego wreaks havoc across Victorian London. An evocative tale of two men – one a doctor, passionate and romantic – the other, a terrifying madman; and two women - one, beautiful and trusting –the other, beautiful and trusting only herself. Both in love with the same man and both unaware of his dark secret. Featuring a thrilling pop rock score including the unforgettable hit, "This Is The Moment" from multi Grammy and Tony nominated Frank Wildhorn & double Oscar and Grammy winning Leslie Bricusse, Jekyll & Hyde has mesmerized audiences the world over.
Get the Led Out
8 p.m., Saturday, March 14
Tickets: AAA $49.50; AA, A $39.50; B $29.50; C $25.50
Dubbed by the media as "The American Led Zeppelin," Get The Led Out brings what the audience wants…a high energy Zeppelin concert with an honest, heart-thumping intensity. From the bombastic and epic, to the folky and mystical, Get The Led Out (GTLO) have captured the essence of the recorded music of Led Zeppelin and brought it to the concert stage.
The Priests
7:30 p.m., Thursday, March 19
Tickets: AAA $68.50; AA, A $45.50; B $38.50; C $28.50
The Priests are a classical musical trio made up of three Roman Catholic priests from Northern Ireland. Frs. Martin O'Hagan, Eugene O'Hagan and David Delargy are amongst the most recognized and successful acts in both the religious and secular worlds. Their debut album, sold at such a pace, it secured them a place in the Guinness Book of World Records as the fastest-selling classical debut ever.

Illinois Philharmonic Orchestra - Let the Music Move You! A collaboration with Chicago Multi-Cultural Dance Center
3 p.m., Sunday, March 22
Tickets: AA $55; A$45; B$35; C $25; Student with ID $15
John Adams - The Chairman Dances, Lee Actor - Dance Rhapsody Chicago Multi-Cultural Dance Center, Shostakovich- Symphony No. 12. Featuring high-energy dances choreographed for live orchestra.
"The Buddy Holly Story"
8 p.m., Friday, March 27
Tickets: Prices not provided
Now in its 25th amazing year, the "World's Most Successful Rock 'n' Roll Musical" continues to thrill audiences on tour in the U.K. and around the world. Viewed by more than 20 million people over 20,000 performances worldwide, Buddy opened in London's West End in 1989, and has been seen on Broadway, throughout Canada, the U.S., Australia, New Zealand, Japan, Germany, Scandinavia, South Africa, the Netherlands and Singapore; wining numerous awards along the way. Buddy tells the story of Buddy Holly through his short yet spectacular career, and features the classic songs, "Peggy Sue", "That'll Be the Day", "Not Fade Away", "Oh Boy", Ritchie Valens' "La Bamba", The Big Bopper's "Chantilly Lace" and many more!
The McCartney Years
8 p.m., Friday, April 10
Tickets: AAA $56; AA, A $38; B $28; C $18
There are many Beatles tributes, but only one note-for-note recreation of a Paul McCartney "Wings over America" concert from 1973…and this is it! The McCartney Years is the premiere Paul McCartney concert experience.
Church Basement Ladies -The Last Pot-luck Supper
3 p.m., Sunday, April 12
Tickets: AA $48.50; A $38.50; B $28.50; C $20.50
It's 1979, the day of the church's Centennial Celebration, and past parishioners have gathered to share hot dish, bars, and stories from the last 100 years. As the women work in the kitchen, these shared memories bust into life through a series of flashbacks. Reminisce with your favorite Church Basement Ladies as they handle it all with grace, hilarity, and new musical numbers that are sure to get your toes tapping!
Organ Extravaganza XIX
7 p.m., Saturday, April 25
Tickets: AA, A, B, C $30


The 19th Annual Keyboard Extravaganza Pops Concert celebrates the great Singers & Songwriters of the 1950's & 1960's, or, as we all know and love it, The Rat Pack Era! 2015 is the 100th Birthday of Frank Sinatra, and you will hear, along with his great music, the songs made famous by Dean Martin, Sammy Davis Jr., Doris Day, Peggy Lee, Steve & Eydie, and many others that made this era SWING!
Illinois Philharmonic Orchestra - The Symphony Redefined and Refined: Project Trio and Brahms
3 p.m., Sunday, May 3
Tickets: AA $55; A$45; B$35; C $25; Student with ID $15
Aaron Jay Kernis - Musica Celestis, Project Trio – Original selections and arrangements for trio and orchestra, Brahms - Symphony No. 3. YouTube sensation Project Trio partners with the IPO for an unforgettable musical experience.
Centennial Sinatra - A Tribute Celebrating the Life & Music of Frank Sinatra
7:30 p.m., Thursday, May 14
Tickets: AAA $55.50; AA $48.50; A $38.50; B $28.50; C $20.50
Centennial Sinatra starring Steve Lippia is a celebration of the life and music of Frank Sinatra. Steve Lippia takes the audience on a musical journey from Sinatra's earliest crooning days with Harry James and Tommy Dorsey to his historic collaborations with great arrangers. Steve is accompanied by a hot 10-piece swing band as well as a stunning video and photographic imagery that tell the story of this once-in-a-century artist.