Joliet West ROTC student ranked No. 4 the nation
6/6/2014, 1:37 p.m.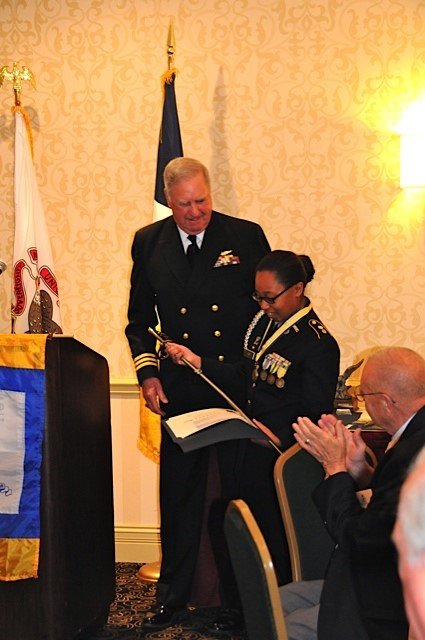 Joliet Township High School District 204 provided this news story:
Joliet West High School junior Stephanie Lee is ranked fourth in the nation and first in the state of Illinois after competing in the 2014 National Outstanding Cadet Contest held in Springfield.
Lee received the "Outstanding Cadet" award from the State of Illinois' Sons of the American Revolution, in which she was awarded $500 and the opportunity to compete at the national level.
"The Sons of the American Revolution gave me the opportunity to express how grateful I am to be in Joliet West's JROTC program and how I have benefited from my experience here," said Lee.
"I take pride in representing my battalion and I was very excited to attend SAR's Springfield dinner to demonstrate to the members and their guests how JROTC impacts cadets and motivates them to be better citizens."
Cadets are nominated by local Illinois chapters and are required to write an original essay of 500 to 700 words on the the topic, "How has JROTC prepared you to be a better citizen of the United States of America."

The award is presented to an Outstanding Cadet in their next to last year of JROTC in a four year program at their high school. The program is designed to allow all candidates to be evaluated equally regardless of the military service they represent.
The JROTC program at JWHS prepares high school students for responsible leadership roles while making them aware of the benefits of citizenship. Classroom and outside activities, including service learning projects, become opportunities to acquire the knowledge, discipline, and sense of responsibility that is necessary to take charge of ones future. The result is responsible cadets who are sure of themselves, can think on their own, and can express their ideas and opinions clearly and concisely.