Golf fundraiser to benefit Will County Humane Society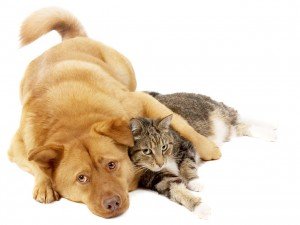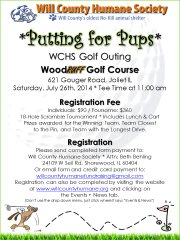 Putting for Pups, a golf outing fundraiser for the Will County Humane Society, will be held at 11 a.m. July 26 at Woodruff Golf Course in Joliet.
The cost to play is $90 for an individual and $360 for a foursome, and includes an 18-hole scramble tournament, golf cart and lunch.
Prizes will be awarded to the winning team, team closest to the pin and team with the longest drive,
The signup form is available at http://willcountyhumane.com (click on "register for events" under the events and news tab). It can be completed online, returned by email to willcountyhumanefundraising@gmail.com or returned by standard mail by addressing it to Will County Humane Society, Attn. Beth Behling, 24109 W. Seil Road, Shorewood, IL 60404.
The registration deadline is July 19.
Sponsorship opportunities are also available. The range from $100 for a hole sponsor to $1,500 for prominent recognition along with a foursome and hole sponsor.
For more information, call Beth Behling at 815-823-7123.