Shorewood OKs contract for new $4.3M water tower
Brock A. Stein | 6/11/2014, 9:38 a.m.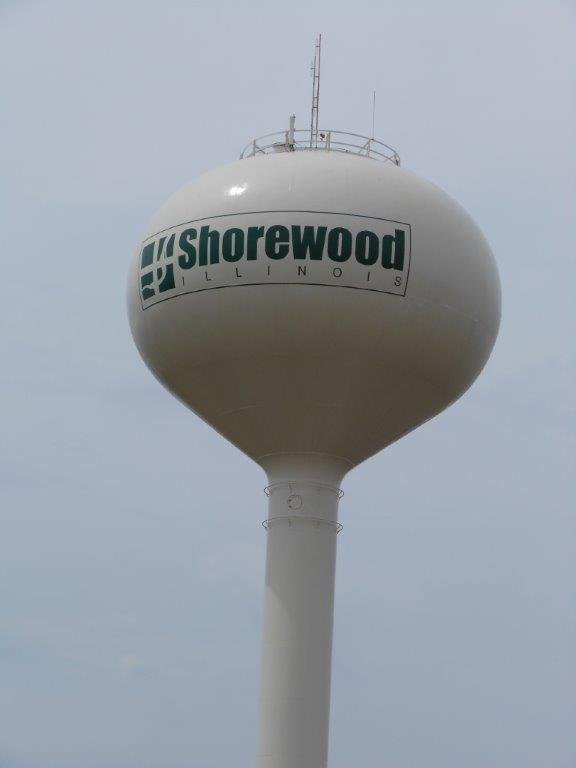 Shorewood trustees have approved a $4.3 million contract to build an elevated water tower on Mound Road.
The approved plan comes more than six months after the village was forced to rebid the project at the start of the year because bids received in late 2013 were not acceptable.
The 1.5 million-gallon tower will be funded with a 20-year loan from the Illinois Environmental Protection Agency, which is charging just 1.9 percent. In 2010, the village used the same loan program to secure added sewage treatment from the city of Joliet in lieu of constructing its own treatment plant.
CB&I Constructors, with offices in Plainfield and Bolingbrook, was the winning bidder. Construction is expected to start in the fall and be completed by December 2015.
The $4,338,000 price tag is higher than original estimates for the project, which fixed the cost at around $3.6 million. The village spent $93,000 on initial engineering costs and another $27,000 to prepare the project for re-bidding in January.
Village President Rick Chapman has said that additional water storage capacity is needed in order to ensure enough usable water is stored above ground for future residential and commercial growth.
The village currently maintains a half-million-gallon tank on Black Road and a 1 million-gallon tank in the Walnut Trails subdivision.
In 2012, the village commissioned a water study to look at future water needs for the village, including required maintenance of water infrastructure to keep service flowing to residents.
As a result of that study, trustees voted to add a $6 capital improvement fee to residential water bills to help pay for the new water tower and an array of other upgrades to the water system.
Trustee Dan Anderson said the water tower was part of the village's long range planning.
The tank should meet the needs of the village for the next 10 years using aggressive population growth models, but will last longer if more modest current growth occurs, village engineer Bryan Welch said.
Contact Brock A. Stein at brocknewstips@gmail.com and follow him on Twitter at @BrockAStein.