Major McDonough Street reconstruction starts Monday
6/13/2014, 7:29 p.m.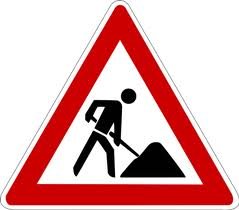 Work to reconstruct McDonough Street between Infantry Drive and Houbolt Road begins Monday.
The extensive project calls for the roadway to be expanded to three lanes, with new curbs and gutters, street lighting improvements and traffic signal at McDonough and Houbolt, according to the city of Joliet.
The work will not be completed until mid-October.
A detour will route eastbound traffic away from the construction site, but a westbound lane will remain open. The Will County Highway Department is overseeing the project.
For more information, call the Will County Highway Department at 815-727-8476 or the city of Joliet Public Works Department at 815-724-4200.