Heads up: Traffic projects in Joliet, Plainfield start Monday
6/15/2014, 7:49 p.m.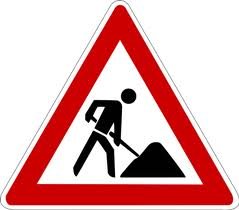 Two road projects, one in Joliet and the other in Plainfield, are sure to cause traffic headaches to consider your detour options now:
Major McDonough Street reconstruction starts Monday
Work to reconstruct McDonough Street between Infantry Drive and Houbolt Road begins Monday.
The extensive project calls for the roadway to be expanded to three lanes, with new curbs and gutters, street lighting improvements and traffic signal at McDonough and Houbolt, according to the city of Joliet.
The work will not be completed until mid-October.
A detour will route eastbound traffic away from the construction site, but a westbound lane will remain open. The Will County Highway Department is overseeing the project.
For more information, call the Will County Highway Department at 815-727-8476 or the city of Joliet Public Works Department at 815-724-4200.
143rd Street RR crossing to be closed for repair work
The railroad crossing on 143rd Street in Plainfield will be closed for six days, starting at 8 a.m. Friday, to allow repairs to be made.
The village will set up a detour route that follows 135th Street to the north, Route 59 to the east and Van Dyke Road to the west, according to a village news release. Advance signage and the detour route will be posted.
The crossing will reopen on or before 4 p.m. June 21, the release said.
For more information, call Scott Threewitt at the Plainfield Public Works Department, 815-436-3577.