'Impractical Jokers' The Tenderloins coming to Rialto
6/16/2014, 3:05 p.m.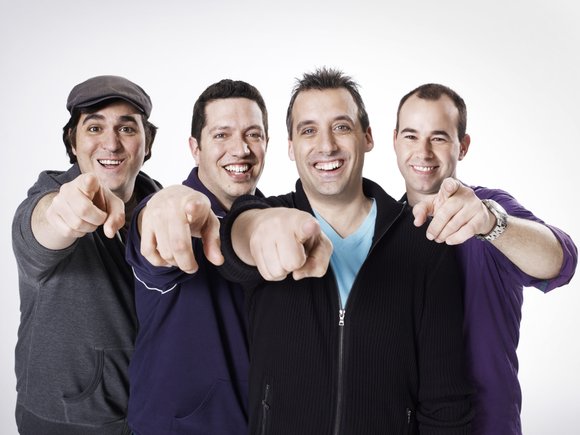 The Tenderloins, the comedy team that stars in the truTV show "Impractical Jokers," will make a stop at Joliet's Rialto Square Theatre on Sept. 25.
Tickets for the 7:30 p.m. show go on sale at 9 a.m. Friday and will cost $49.50 or $125, which includes a meet and greet with the comedians.
(Watch video from show by clicking box below story.)
The Impractical Jokers are lifelong friends Q, Sal, Murr and Joe, who perform as the comedy team The Tenderloins. On the truTV show, which airs at 8:30 p.m. Thursdays, they pull hidden camera pranks. This fall, they will also star in a spinoff show called "Jokers Wild."
Tickets will be sold at the Rialto box office, all Ticketmaster outlets, online at Ticketmaster.com, or by phone at 800-745-3000. The Rialto Square Theatre is at 102 N. Chicago St.
For more information, go to www.nitelite.com.