Misunderstood boyfriend
6/18/2014, 12:57 p.m.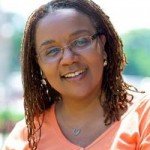 Dear Alma,
My boyfriend is easily agitated, but underneath it all sweet man. My family does not like him but they really don't understand him the way I do. He has a temper but has never hit me. He won't come around my family and attend parties or holiday dinners. My sisters say he's a creep and that why he doesn't want to be around our family. I don't want to give up my family, but I love him. How can I get my sisters to understand?
Brandy
Umhm Brandy, you know him better than he knows himself….. Please Chili Pepper, I've heard that before. If one person tells you something, don't take it to heart. If your whole family and sister-friends are trying to get your attention, you may wanna listen. Obviously, they clearly see a problem, while you insist on using your third blind eye. An ill-tempered man who can't get along with your family is a poor choice for a boyfriend, husband, Boo or side-piece. I'm shouting out loud so you can hear me – "his disposition won't change over the years, it'll only get worst." Snap out of it! If you need to feel needed, volunteer. There's a really great guy out there looking to meet you, but you're blocking your blessing.
Alma
Question? alwaysaskalma@gmail.com