Plainfield signs off on medical marijuana rules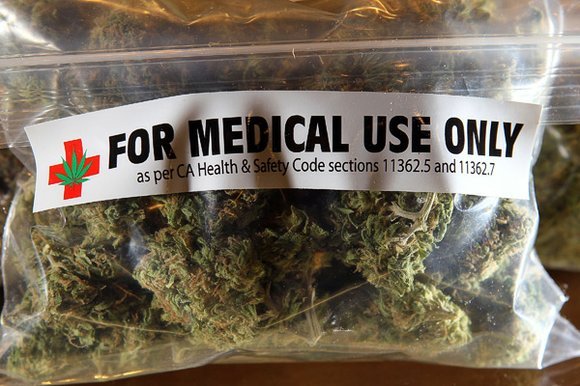 Plainfield trustees approved rules Monday that would govern the placement of medical marijuana based businesses within the village.
Though the licensing will be governed by a state panel, trustees have approved rules for where any potential medical marijuana dispensary or cultivation centers can set up shop.
Under House Bill 1, which took effect on January 1, the state will allow the creation of 22 regulated cannabis cultivation centers, one in each of Illinois' state police districts.
Up to 60 dispensaries can be located around the state with up to 2 in Will County and one in Kendall County.
Under the new law, which expires after 4 years, patients suffering from up to 33 chronic illnesses like MS, cancer and AIDS can seek a prescription from their physician for medical marijuana to ease their symptoms.
Village Planner Michael Garrigan said that he has had discussions with several entrepreneurs interested in setting up a dispensary business in Plainfield.
Under the state guidelines, dispensaries are not allowed within 1,000 feet of a residential area which would limit location choices to areas in the village zoned for light industrial use.
According to the new local guidelines, Trustees will approve a special use permit for any business with a license to sell medical pot in areas zoned I-1 or I-2 for light industrial use. Trustees also approved the addition of language that would allow medical cannabis in B3 zoned locations despite the lack of support from the village's Plan Commission. Garrigan said that interest in the village includes several sites within the village one of which is zoned within the B3 zoning.
"We have one group that is potentially interested in opening a dispensary in the B3 corridor," said Garrigan who added that applicants for state licensing must submit their applications by July.
Trustee Dan Rippy was in favor of adding B3-zoned locations because of the potential for sites with better security which includes two former bank locations.
"Because it's a very secure building and would be ideal for this use," said Rippy.
Trustee Garrett Peck voiced concern over marijuana still being listed as a schedule 1 controlled substance by the Federal government and the potential for renewed enforcement after the next presidential election.
"Philosophically, I'm OK with this. Legally, I think we have a problem," said Peck who was the lone vote against the measure.
Village attorney Jim Harvey said that the village's role in the administration of the new state statute is very narrow and amounted to little more than land use decisions in regards to the placement of a dispensary or cultivation center.
"The state's going to determine the winners and losers," said Harvey of the license approval process.
Trustee Jim Racich spoke in favor of the measure, saying that the drug has benefits for people suffering from an array of medical conditions. He said that concern over security of the dispensaries or cultivation centers are unfounded noting the number of the pharmacies in the village that have failed to attract the attention of criminals.
"No one has robbed a drug store," he said.