Wine of the Week – Verderol Verdejo 2010 - $8.50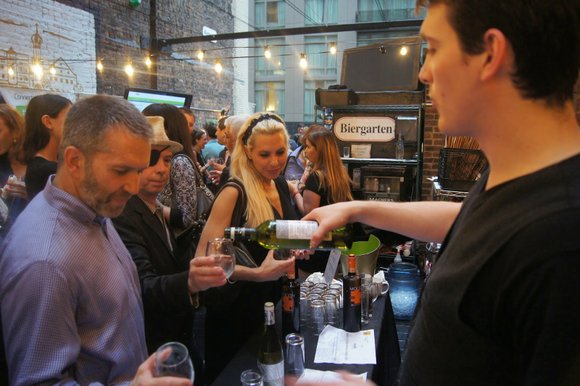 Summer is here and Spain has introduced the perfect new white wine that will give the "usual suspects" Pinot Grigio, Sauvignon and Chardonnay a run for their money. Its called Verdejo, a white wine that is already hugely popular in Spain, but largely unknown in these parts. Thanks to the recent first annual Verdejo Day put on in cities around the country on June 12, in New York, Chicago, Los Angeles and Miami that will no longer be the case. Among the dozen or so wines that were featured, the real standout for me was Verderol Verdejo 2010 from the producer, Bodegas Hijos de Alberto Guiterrez. Made from 100% Verdejo grapes, a varietal unique to Spain that dates back to antiquity in Spain, this wine packs a lot of pedigree and flavor for the price. You could easily pay twice as much or more for a comparable wine from another country. The original winery was built by Dominican monks in 1657.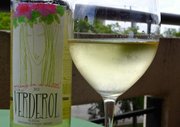 Alberto Guitierrez bought the property from the church in 1941 and over three generations, the family has resurrected it to the state of the art facility it is today. Starting now, the wine is very easy to find in your local wine shop. You'll have no problem picking it out on the shelf. The pleasure factor starts with eye appeal, with its fetching floral design on the label. Once open, the opulent floral aroma of spring flowers baking spices of nutmeg, cinnamon and allspice that cascade into vibrant citrus flavors of tropical fruits; pineapple, mango and a touch of peach, Meyer lemon and hints of tarragon and lemon thyme.
Serve well chilled with summer salads, seafood, fish and ceviche and even spicy dishes of the Thai of Indian persuasion. I had it served well chilled with grilled lamb basted in an olive oil, oregano, parsley, garlic and Harissa (North African red pepper paste) marinade (just four minutes per side, please, so its just blushing pink inside and charred outside). Serve with a side salad of diced pineapple, avocado, red onion and celery with a drizzle of lime vinaigrette, and you have the perfect garden table meal to celebrate the start of summer this weekend.