Downtown farmers market starts this Friday
6/19/2014, 10:08 a.m.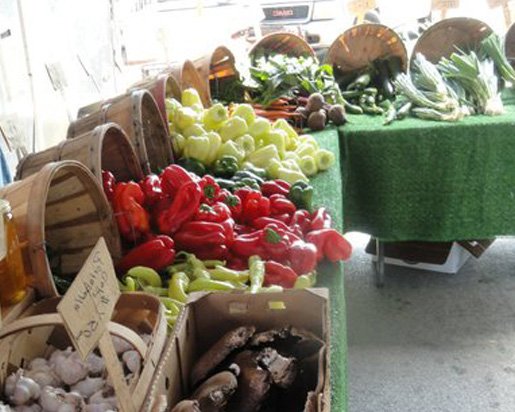 The Joliet Farmers Market, an annual summer tradition in downtown Joliet, begins its new season this Friday.
The event is staged on Chicago Street, between Jefferson and Van Buren streets, from 8 a.m. to 2 p.m. every Friday, and features 25 vendors. It's sponsored by the City Center Partnership and runs through Oct. 10.
Items sold at the open air market including locally-grown produce, eggs, homemade noodles, jams and jellies, bakery goods, specialty teas and coffees, and other food items. There are also vendors selling craft items, fresh cut flowers, bedding, hanging plants, candles, and merchandise from Pampered Chef and Homemade Gourmet, and more.
For more information, go to jolietdowntown.com or call 815-774-6066.