Retail building boom on Weber Road for Romeoville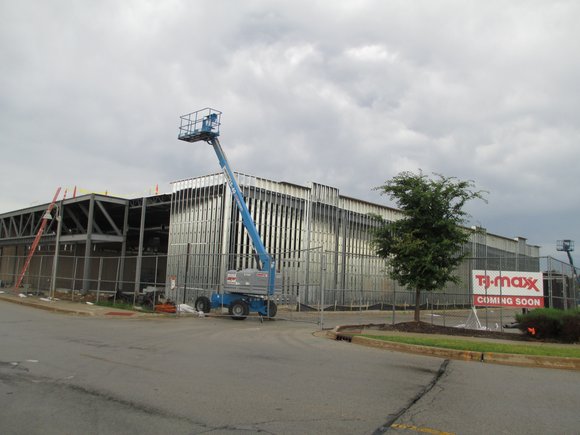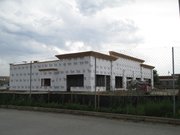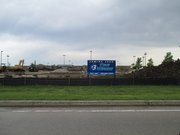 Romeoville's cup runneth over this construction season with four major construction projects under way simultaneously along Weber Road.
The framework for a new 22,500-square-foot T.J. Maxx store at the far end of the Target strip mall at 349 S. Weber Road is nearly complete and the shell of a new strip mall in front of the neighboring Kohl's store has been enclosed. That development will be home to a new Chipotle Mexican Grill, Sleepy's mattress store and a drive-through Dunkin' Donuts.
Further down the road, work has started on a 17,000-square-foot Goodwill store, near the Aldi food store at 398 S. Weber Road, and a Lenny's Car Wash is being built by an Orland Park company in front of the Walmart Supercenter at 420 S. Weber Road.
Add to that a new 3,500-square-foot Sherwin-Williams store, which just opened at 660 S. Weber Road, and it's shaping up to be a good year for the village, Romeoville Mayor John Noak said.
The village has been lucky -- and aggressive -- in terms of luring new business to the corridor, Noak said. The big box developers that have already put down roots, particularly those near the Airport Road intersection, have been key in attracting outlot development and smaller strip mall, such as the one being anchored by Chipotle.
Close proximity to Interstate 55 makes for easy access for both customers and trucks delivering merchandise, and pent-up demand from an under-served customer base in the Romeoville-Crest Hill market, forced to travel to Joliet and Bolingbrook for some shopping needs, has spurred new growth as the impact of the 2008 recession has started to ease.
Noak said Romeoville is in better shape development-wise than many other municipalities, especially given the strength of the warehouse industry along I-55 between Weber and Illinois 53, which slowed for only a couple of years during the recession. Warehouses built on spec have been going up at a steady pace, and many times they're sold before they're completed, he said.
As for the retail construction, the mayor said he anticipates many of the stores being built now will be open by fall and the end of the year at the latest.
And more plans are expected to be announced in coming months, he added. While he could not provide more information because talks are still preliminary, projects for the Weber Road corridor could be announced later this year.
Contact Karen Sorensen at Karen@TheTimesWeekly.com.