New Lockdown timetable calls for fall construction
6/23/2014, 7:39 p.m.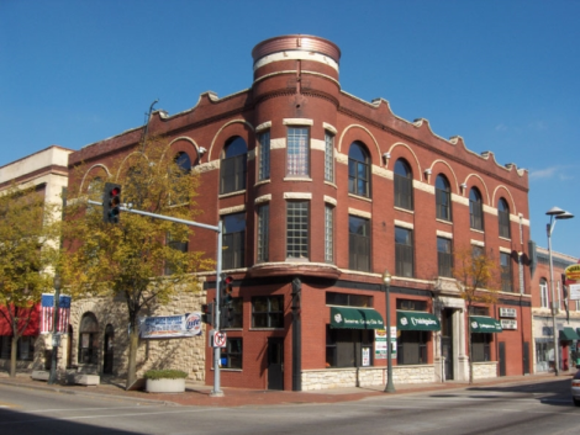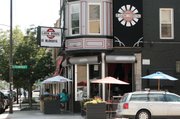 Plans to transform the long-vacant Crabigales building into the new downtown Joliet Lockdown Bar & Grill are still alive, despite the fact that the initial proposed opening date has come and gone.
PJ Zonis, who is in line for a city $250,000 incentive package that will underwrite the cost of renovation, said Monday that funding is in place and that reconstruction will begin in September or October. He wants to start the work after the busy summer season for his original Lockdown restaurant, located in Chicago's Ukrainian Village on the city's west side, he said.
"It shouldn't be a problem at all," said Zonis, a University of St. Francis graduate. "All of the parties are on board. ... We had to find the right bank, and once we found that, things started moving."
Lockdown will be modeled after Zonis' successful restaurant and bar, which features a heavy metal music theme and has been acclaimed for its food and menu. Last year, it was featured as a recommended restaurant on the WTTW (Channel 11) show "Check, Please!"
The project is a major undertaking because while more than $500,000 was poured into creating the former Crabigales Comedy and Restaurant, it's been vacant since 2006 and and the upper floors of the three-story building need renovation. The city came to own the site, known by some as the Loughran Building, when it was donated to Joliet by the Turk family more than a decade ago and it returned to city ownership after Crabigales owner Brian Graf died in 2008.
Last November, the Joliet City Council agreed to add the building to the city's downtown TIF district and to provide a 1 percent food and beverage tax for every $100,000 Zonis invests into the 1 E. Cass St. building for three years -- if the entire structure is up to code by opening. Zonis will buy the building for $250,000.
At the time, Zonis said he anticipated it would be open by March. He later revised that timetable to early summer.
This week, he said finding the right financing package took longer than expected but that renovation would definitely begin in the fall. He would not estimate when the restaurant/bar might be open for business.
When Zonis first approached the city about opening Lockdown, he said the business was the perfect complement to the nearby MoJoes, a music venue at 22 E. Cass St. that brings in live entertainment and specializes in heavy metal bands. He said he anticipates they'll also draw customers from among people who work downtown, go to a show at the Rialto Square Theatre or gamble at Harrah's Casino.
They also hope to build a future customer base from the new Joliet Junior College building campus, which will not be ready for occupancy for a couple of more years.
Contact Karen Sorensen at Karen@TheTimesWeekly.com.