Angry man rams ex-girfriend's car three times: Police
6/30/2014, 12:11 p.m.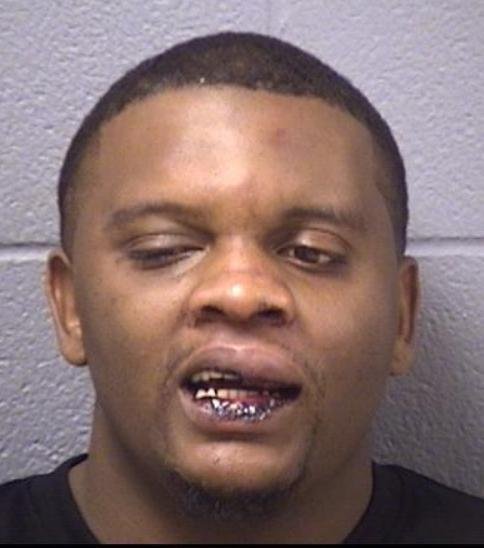 A Joliet man slammed his vehicle into his former girlfriend's parked car three times while she was inside, Joliet police said.
The victim told police that Bryant Lauderdale, 28, of 29 E. Pheasant Run, spotted her inside her car and drove his vehicle head on into her, Cmdr. Al Roechner said. As she tried to back up to get away, Lauderdale put his car into reverse and struck her a second time, he said. She again tried to leave, prompting Lauderdale to drive into her car a third time, leaving both vehicles inoperable, he said.
Lauderdale then got out of his car and took off on foot, the woman told police.
Although she was shaken up and complained of head, neck and arm pain, the victim declined medical treatment on the scene and said she would visit her own doctor, Roechner said.
The woman told police she and Lauderdale had a child together, but that she had broken up with him, he said.
"She had received messages from Lauderdale that said the next time he saw her, he would kill her," Roechner said.
When Lauderdale returned to the victim's house after officers had taken reports about the car incident, police were called and took him into custody. He has been charged with aggravated domestic battery, domestic battery and knowingly causing damage. He was also picked up on a DuPage County warrant on charges of aggravated domestic battery, assault and possession of a controlled substance, Roechner said.
Lauderdale is being held in the Will County jail pending a bond hearing.
Contact Karen Sorensen at Karen@TheTimesWeekly.com.