Slammers going backwards; swept by Gateway
6/30/2014, 9:22 a.m.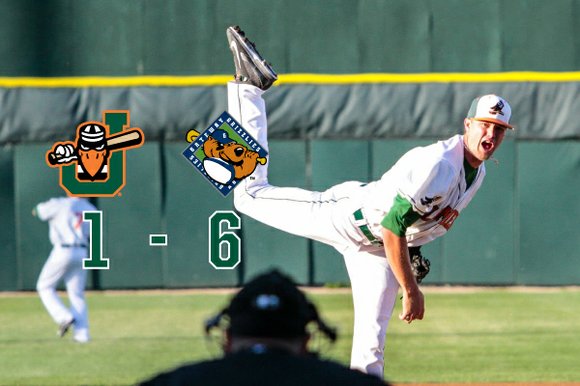 The Joliet Slammers provided this account of Sunday's game:
The Joliet Slammers-Presented by ATI Physical Therapy-fell behind early once again and lost to Gateway 6-1 on Sunday.
The Grizzlies struck early against starter Santo Manzanillo. Normally a reliever, Manzanillo allowed an RBI double to Tommy Richards in the 2nd inning. In the 3rd, Niko Vasquez and Richard Seigel hit back-to-back homers. After that, Ben Waldrip doubled in a run and Richards added a sacrifice fly to make it 5-0 after the top of the 3rd.

The Slammers got on the board with a RBI ground out from Max Casper in the bottom of the inning. Gateway came right back and added a run in the 4th against Sam Moore on a sac fly from Michael Wing to push the score to 6-1. That ended the scoring for the day.
The Grizzlies' starter, Kerry Kelley, was outstanding in the victory. He went the first eight innings and allowed just that one run on three hits with two strikeouts and one walk. In the middle innings, Kelley retired 15 straight Slammers and improves to 2-0. Kody McFarland pitched the final five innings for Joliet and was very effective as well. He did not allow a run while giving up four hits and he struck out five.

Max Casper saw his 14-game hitting streak end as he was 0-4 on the day with an RBI. Gateway has now won seven straight games to improve their league-best record to 28-13. Joliet has now lost 8 of 9 and falls to 15-23.
The Slammers will play the next three games in Schaumburg. Each game at Schaumburg will start at 6:30pm with the broadcasts beginning at 6:15pm with the pre-game show. The Slammers will return home for 4th of July weekend against Evansville. There will be fireworks after the games on Friday the 4th and Saturday the 5th as well. The Righteous Hillbilllies will perform in the Beer Garden after the game on Saturday.
Sunday the 6th will be a Bark in the Park day starting at 1:05pm. Slammers action this summer will be broadcast live on 1340 WJOL and wjol.com and the audio/video feed of home games this season can be seen at independentprofessionalbaseball.com.