Joliet City Councilwoman Susie Barber resigns
Rex Robinson | 3/5/2014, 2:39 p.m. | Updated on 3/5/2014, 9:12 p.m.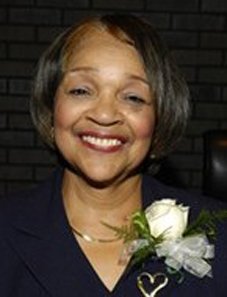 Long absent from Joliet City Council meetings, Councilwoman Susie Barber has resigned, according to a statement released Wednesday from Mayor Tom Giarrante's office.
Giarrante met with Barber early Wednesday morning, Barber tendered her immediate resignation citing health reasons.
"Joliet is a better place because of Susie Barber," Giarrante said. "I thank her for the many years of dedicated service she has provided not only to District 4, but to all Joliet residents. She is a dear friend of mine, and I wish her nothing but the best."
Councilman Larry Hug said while stepping down was a difficult choice for Barber he is confident "it is a decision based on what's best for her and her family."
"I wish Suzie the best," Hug said, "and I pray for a quick and complete recovery. I always say 'family first' and I support Suzie when she says it's in the best interest of her family."
Hug added that while recent months have been difficult, Barber can be proud of her public service. He said serving your fellow residents is one of the highest callings you can respond to.
Hug also addressed the pressing issue of replacing Barber. While he thanked Barber for her service, he said the council needs "to pivot to a process that gives District 4 residents a voice on the council. Due to Barber's unfortunate medical circumstances it has been some time since those residents have had representation, Hug added.
"The residents of District 4 chose Suzie in 2011 and now they need to have a voice in choosing again," Hug said. "The mayor and council should not choose a new representative without hearing from District 4 residents."
Hug proposed a series of public meeting in District 4 over the next 60 days so those residents can in large part choose their own representative. He acknowledged that the formal process doesn't require this but said common sense should dictate.
"As a council member I can only vote for a replacement that has been vetted by the residents of District 4," Hug said. "These residents must be seriously included in the process. It's really their choice to make."
Barber was first elected to the city council in 2007. She began suffering from health problems after being reelected to a second term.
In August, paramedics wheeled Barber out of city hall in a stretcher and into an ambulance following a meeting where she was having trouble breathing. She has not been to a city council meeting since.