'She Lives In You: The Kathleen Bolden Story'
Madhu Mayer | 3/12/2014, 8:35 p.m.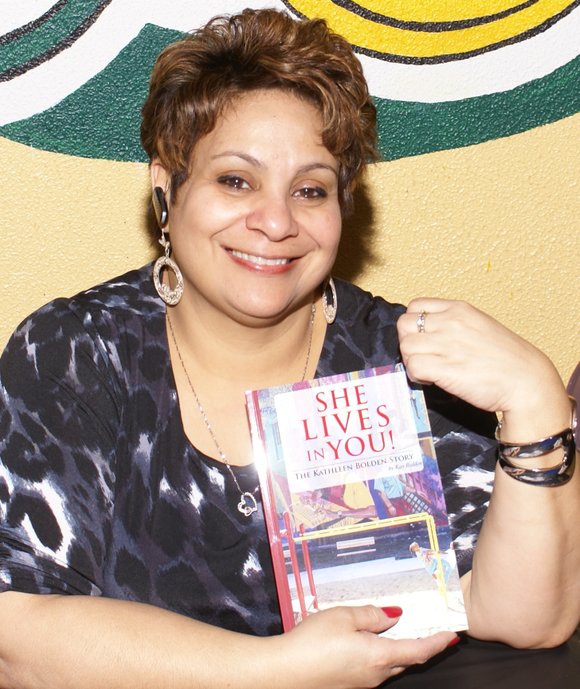 Tasked with writing the accomplishments of a woman who was way before her time. Kay Bolden of Joliet reached into her heart to tell the story of a Civil Rights advocate and community leader who continues to make a difference in her beloved community.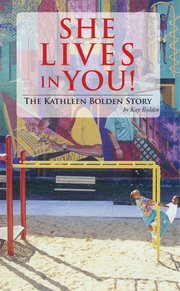 Bolden penned "She Lives in You: The Kathleen Bolden Story" in memory of her mother, who died in 1994. Kay said her mother was a pioneer who practiced what she preached.
"My mom was a remarkable woman," she recalled. "Her dream was to create this safe place in the neighborhood for at-risk youths."
Kathleen's dreams became a reality when the Warren-Sharpe Community Center opened in the south side of Joliet at 454 S. Joliet St. several years prior to her death.
" My mom was active her entire life with civil and human rights," said her proud daughter. "She was an advocate for those who were mistreated or exploited."
Though an economic downturn during the 1980s led many people to flee Joliet, Kay said her mom was committed to staying put.
"She refused to leave the neighborhood," said Kay. "By staying, she believed in strengthening the neighborhood."
While other Civil Rights leaders such as Martin Luther King Jr. garnered national headlines, Kay said women like her mom did not receive the notoriety.
"Women at that time were largely unheard of," she said. "But they were the backbone of the Civil Rights movement. They were the ones to make things happen.
"My dad (Raymond, a retired judge) always said men made speeches while women made things happen. She was determined to change things for me and my two brothers," who also contributed to the book.
Though she died at the age of 57, Kay said the center is her mother's gift to the community. Kay continues the legacy by serving as executive director.
"The mission of the center is to be a safe place for kids, teenagers and families and I believe it does that," she said about the nonprofit, community-based organization offering social service programs and assistance to low-income, at-risk families on the south side of Joliet.
Besides being the center's founder, Kay said her beloved mother was among the first class of women admitted to Lewis University in Romeoville.
"My mom did not go to college until she was 30 because she put my dad through law school," Kay said. "She eventually earned a bachelor's degree from Lewis, where she later served as professor and dean."
In fact, Lewis University will host a book launching party in Kathleen's honor from 5 to 8 p.m. April 2. Kay said the event will allow her to speak about the woman who means so much to her.
"This is the first book I have written," she said. "It took a long time because it was so emotional. There were times when months would go by and I could not write anything down."
After reading the book, Kay hopes people walk away with a message they can apply to everyday life.
"I believe every person is important," she said. "Each one of us can make such a difference, whether you realize it or not. It is so important to pay forward all the gifts we have.
"I also want to tell people to never be afraid. If you see something wrong, stand up against it."
Kay said all proceeds from the book will directly benefit the center. The book is available at the center, the center's Web site at www.warren-sharpecommunitycenter.org and amazon.com. The book format costs $14.99.