Joliet Central Key Club helps Tanzania orphans
3/13/2014, 9:39 p.m.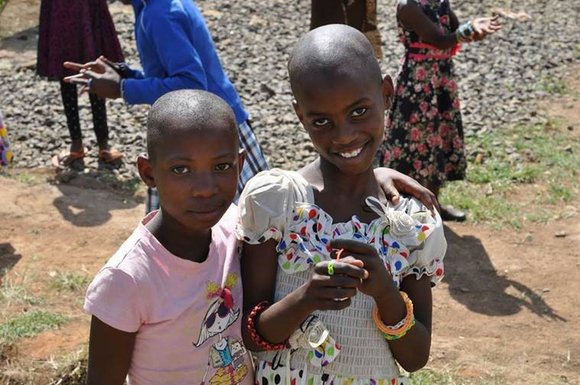 Members of the Joliet Central High School Key Club recently contributed to the collection of 200 hand-made rainbow loom bracelets that were donated to the Angel House Orphanage in Tanzania. Local orthodontist, Dr. Clarence Red, traveled to Tanzania to provide dental care to the children in the orphanage and brought the bracelets with him to give to the children.
The Key Club donation was coordinated by JCHS Academy Coordinator Angel Hauert. Other groups and individuals that contributed bracelets are Starr Dance Studio, Elwood Girls Scouts, JCHS teacher Linda Bowers, and JCHS teacher Patti Edwards.
"The Key Club members were immediately excited about making the bracelets and they were very happy when they saw photos of the children wearing them," said Key Club Sponsor Linda Bowers. "This project is a perfect example of how community service really has an impact on the organizations that Key Club helps."