Unity CDC holds forum on upcoming appointment in Joliet City Council District 4
Rex Robinson | 3/17/2014, 7:41 a.m. | Updated on 3/18/2014, 10:45 a.m.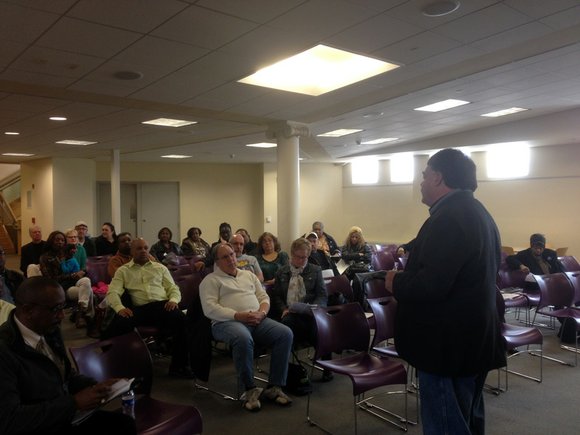 The process of replacing former 4th District Joliet City Councilwoman Susie Barber is well underway and Mayor Tom Giarrante is accepting resumes and starting to interview potential candidates.
Giarrante said he would like to have the seat filled by the second week of April.
That's what he told a group of more than 50 District 4 residents who attended an informational session held Saturday afternoon at the Joliet Historical Museum. The session was sponsored by the Unity Community Development Corporation, a nonprofit group that assists residents of Districts 4 and 5 with a variety of issues related to the quality of life in that part of the city. The session was designed to help residents of the district understand how the process of filling the vacancy on the council will unfold.
"Our purpose in meeting this afternoon is not to tell you who we think might be the best candidate for the mayor to pick as interim (councilperson) in District 4," Mac Willis, president of the Unity CDC said at the start of Saturday's session. "We cannot do that."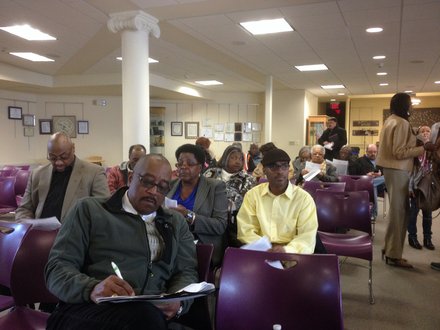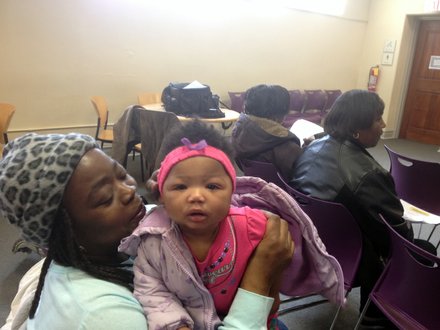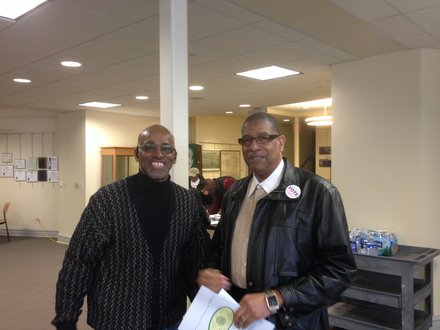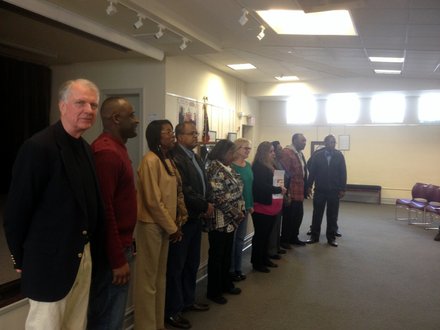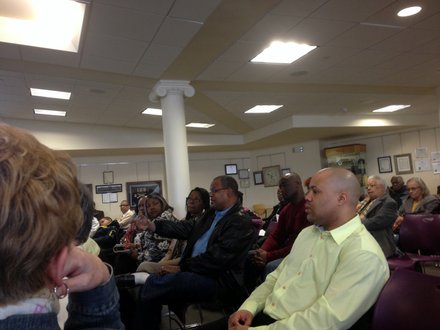 That's because the Unity CDC is a registered 501(c) 3 organization and cannot take a stand on any individual candidate, Willis added.
"What we are here for is to inform you what the procedures are by which an interim councilperson will be chosen," he said.
"We will not and must not mention any names of people, political parties nor hot button political issues and we request that you today refrain from doing so as well."
Jeff Plyman, Joliet's city attorney, explained the process of replacing Barber as outlined in the Illinois Municipal Code.
Plyman said he has known Barber for many years and recalled one of the first issues she had to grapple with after being elected was the news that Silver Cross Hospital planned to move from the district in Joliet to a new medical campus in New Lenox.
"In my opinion, Susie showed wonderful leadership when she was forced to deal with that issue right after taking her oath of office and I do want to say Susie will be missed at City Hall by staff and members of the council," Plyman said.
As for the process of appointing someone to replace Barber on the council, Plyman said the clock began ticking March 5 when Barber submitted her letter of resignation to the city clerk. Giarrante has 60 days from that date to nominate a successor and the nominee must be "qualified" to hold the office. That means they must be eligible to vote in city elections and must have been a resident of District 4 for at least one year, according to Plyman.
"Those are the only real qualifications to serve the City of Joliet as a councilperson or mayor or any other elected position," Plyman said.
Once the mayor selects a candidate, he has to submit that to the city council for a vote. The council would then have 30 days to make a decision on the mayor's appointment.
"This doesn't happen very often in Joliet," Plyman said. "I can recall in my 28 years of service it only occurring twice."
The most recent example was in late 2010 when Councilman Tony Uremovic retired, leading to the appointment of John Gerl to that city council seat. The process, according to Plyman, can go very smoothly.
"But it is a decision that the full council has to make," Plyman said. "It's not up the mayor completely, although he will have a vote."
The majority of the council must approve the appointment, Plyman added. If the nomination fails to receive a simple majority, Giarrante would then nominate a second qualified person. The mayor and city council would then have another 30 days to act on the nomination in open session.
If the second nominee fails to receive a simple majority, Giarrante may than make a "temporary appointment" of either the first or the second nominee. Council concurrence is not required for this appointment. The temporary appointment remains in effect until another mayoral nominee receives a simple majority or until the position is filled via election.
The seat will be up for election in April 2015 and because it's only a year away there will not be a special election to fill the seat in the interim, Plyman said.
Archie Gavin, one of the residents, expressed concern of the process dragging on for another six months.
However, Giarrante assured Gavin and other residents that he wants to move the process along quickly.
Rex Robinson can be reached at rex@thetimesweekly.com.