Unity CDC holds forum on upcoming appointment in Joliet City Council District 4
Rex Robinson | 3/17/2014, 7:41 a.m. | Updated on 3/18/2014, 10:45 a.m.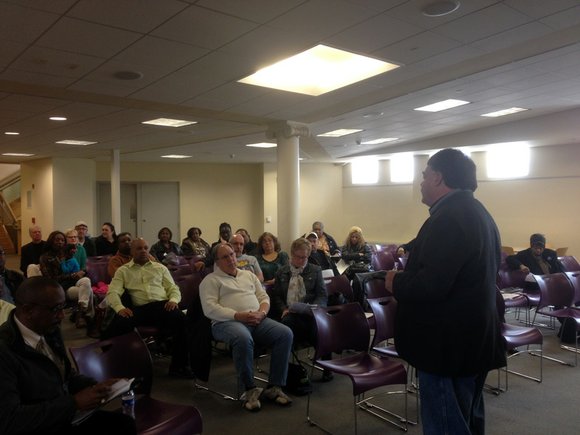 "This doesn't happen very often in Joliet," Plyman said. "I can recall in my 28 years of service it only occurring twice."
The most recent example was in late 2010 when Councilman Tony Uremovic retired, leading to the appointment of John Gerl to that city council seat. The process, according to Plyman, can go very smoothly.
"But it is a decision that the full council has to make," Plyman said. "It's not up the mayor completely, although he will have a vote."
The majority of the council must approve the appointment, Plyman added. If the nomination fails to receive a simple majority, Giarrante would then nominate a second qualified person. The mayor and city council would then have another 30 days to act on the nomination in open session.
If the second nominee fails to receive a simple majority, Giarrante may than make a "temporary appointment" of either the first or the second nominee. Council concurrence is not required for this appointment. The temporary appointment remains in effect until another mayoral nominee receives a simple majority or until the position is filled via election.
The seat will be up for election in April 2015 and because it's only a year away there will not be a special election to fill the seat in the interim, Plyman said.
Archie Gavin, one of the residents, expressed concern of the process dragging on for another six months.
However, Giarrante assured Gavin and other residents that he wants to move the process along quickly.
Rex Robinson can be reached at rex@thetimesweekly.com.