One celebrates while another waits
Rex Robinson | 3/19/2014, 2:48 a.m. | Updated on 3/20/2014, 9:13 a.m.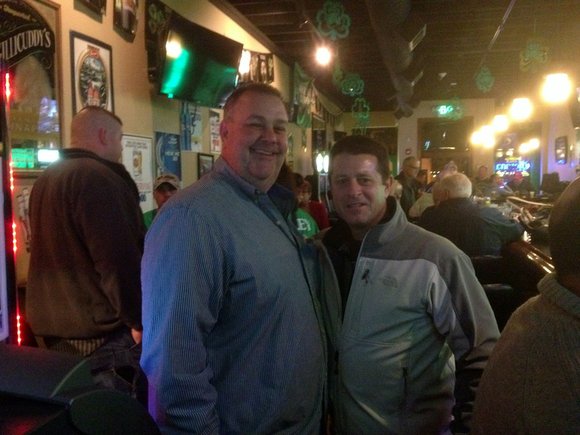 In a perfect world, by Wednesday morning two winners – one Republican and one Democrat – should have emerged the victors in Tuesday's Will County Sheriff's Primary race.

On the Democratic side where three candidates were vying for the top spot, Mike Kelley, of Lockport, was clearly the winner Tuesday night, receiving more than 40 percent of the vote. The 47-year-old, 25-plus year veteran with the Sheriff's department received 5,523 votes. His closest opponent, Steve Egan, a veteran lieutenant with the department came in second with 4,194 votes, while Ed Bradley, a retired lieutenant for the Will County Sheriff's Department, finished third with 4,063 votes.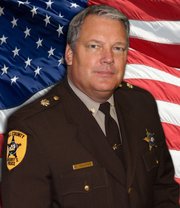 The Republican side was not so clear. According to results from the Will County Clerk's Office, Ken Kaupas, cousin of incumbent Will County Sheriff Paul Kaupas, narrowly defeated his opponent Will County Sheriff's Department retiree Nick Ficarello, of Manhattan with 20,388 votes to Ficarello's 20,165 votes.
However, early Wednesday afternoon, Kaupas held off declaring a victory.
"I'm cautiously optimistic," Kaupas said Wednesday. "As it stands right now, I'm 223 votes up. I know there are some provisional votes, but those won't be counted until April. This has been a bit of a roller coaster that hasn't come to a stop yet."
Kelley, on the other hand, started thinking ahead to the general in November on Tuesday night while celebrating his victory with friends and supporters at Jackie's Pub in Lockport.
Throughout the race, Kelley had strong support from the top Will County Democrats, including Coroner Patrick O'Neil, who helped Kelley with his campaign, County Executive Larry Walsh Sr., Will County State's Attorney James Glasgow and others.
"The hard work paid off," Kelley said, expressing both joy and relief at his Tuesday Primary win.
Moving ahead, Kelley said he plans to stay on target, focusing on the issues and solutions aimed at improving the workings of the department. These include everything from making sure there is one secure location for storing evidence to creating 12-hour shifts to put twice as many deputies on the streets during crucial hours of the day.
A detective sergeant in investigations, Kelley has served in supervisory roles within the department. "My law enforcement career speaks for itself," Kelley said.
Kelley also served as an alderman for the Lockport City Council and said he understands what it takes to be an elected official and be accountable to the stakeholders.
Mike Homberg, of Joliet, who retired from the Will County Sheriff's Department, is a close friend of Kelley's and said Kelley just needs to get his message out the public.
"He needs to focus on what changes he's going to make to make the department better," Homberg said.
Rex Robinson can be reached at rex@thetimesweekly.com.