Shorewood rebids new water tower project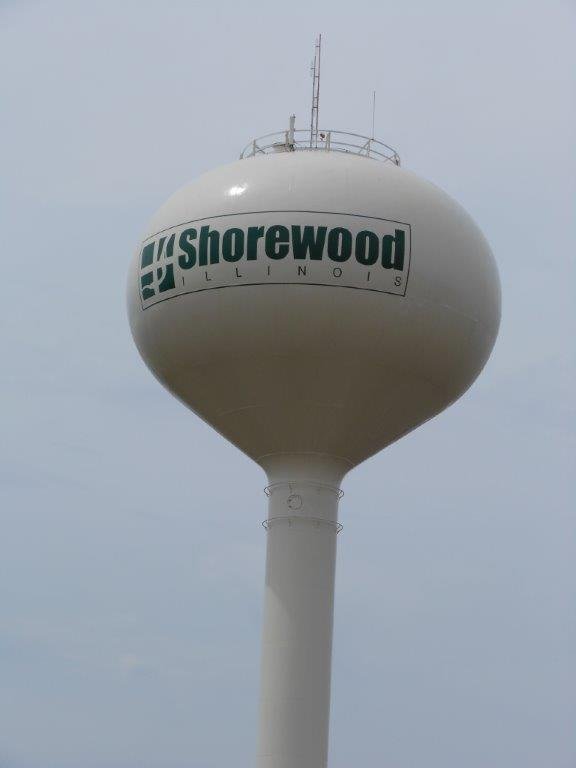 After rejecting bids for the project late last year, Shorewood officials are ready again to seek bids for a new water storage tank.
The new tank will be built adjacent to one of the village's wells on Mound Road.
When bids went out for the project last year, the village received only one response for the project said engineer Bryan Welch.
"It wasn't favorable," said Welch of Christopher B. Burke Engineering.
The project was reconfigured to include alternative designs that include the original all-steel elevated tank as well as a lower to the ground composite tank made of steel and concrete which have gained favor in nearby suburbs like Naperville.
In addition to the original $93,000 spent for engineering and design work, the village approved an additional $27,500 for costs associated with the rebid process.
Mayor Rick Chapman said that the village is following a recommendation from a study conducted in 2012 which showed a need for added above ground water storage based on the population living within the municipal limits. The new tower, which will add an additional 1.5 million gallons of water storage capacity, will be added to the 2.5 million gallons already being stored in the village's other two tanks.
The added capacity will put the village closer to the amount needed for storage above ground said Chapman


"We don't reach that number right now," said Chapman.
The new tank will also ensure that the village has enough water stored above ground for use by existing residents and businesses while also ensuring enough water supply to accommodate new business and home construction. Last year, the village was reaching that capacity with the two tanks it maintains which hold 2.5 million gallons between them said Chapman.
The project, which could cost up to $5,860,500, will be financed over 20 years through an Illinois Environmental Protection Agency low interest loan program. Under the terms of the loan, the village would pay an interest rate of 1.995% according to village documents.
The new tank represents the first of many new water infrastructure projects planned for the village in the coming years. A 2012 study showed a need to upgrade water mains and other infrastructure throughout the village some of which will be paid for through a $6 capital improvements fee that was assessed to residents on their monthly water bills starting in April last year.
In recent years, The village also purchased additional water treatment capacity from the City of Joliet to ensure that growth can continue as development picks up.
Contact me with Plainfield and Shorewood area news at bralst1@gmail.com or on Twitter @BrockAStein.