Jordan Davis worried that he wouldn't 'make it' in life
Freddie Allen Washington - Correspondent | 3/26/2014, 8:23 p.m.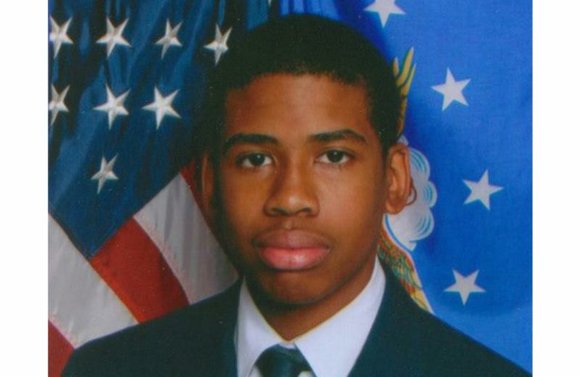 In February 2014, Michael Dunn was found guilty of three counts of attempted murder, but the jurors could not agree on the first-degree murder charge connected to Jordan Davis' shooting death. In interviews after the trial, jurors said that the Dunn murder trial wasn't about race.
"They probably didn't want it to be, but the element of race is always there," said Lucy McBath. "The fact that Michael Dunn was able to describe Jordan as a 'thug' and describe his friends as 'thugs,' those kinds of words are very specific and play a huge role on people's opinions and ideas."
During Black Press Week, the National Newspaper Publishers Association Foundation honored Ron Davis and Lucy McBath for their work advocating for gun control and repeal or reform "Stand Your Ground" laws nationwide.
"That law right there creates all of the loopholes and all of the confusion for jurors on how to decide those self-defense cases," said McBath.
Davis doesn't hold any hope for the law to be repealed in Florida, but he says that the law can be rewritten and that's what they're fighting for.
"The way it's written, it takes into account the mind of the shooter," said Davis. "The victim has no say-so. Why should the shooter be able to make up a story in his mind about why he shot and killed that other person?"
In Florida, a judge decides whether "Stand Your Ground" can be applied. Davis wants that decision placed in the hands of a jury.
The NNPA Foundation also honored the parents of Chicago teenager Hadiya Pendleton who was shot and killed, caught in the crossfire of a Chicago gang war a few miles from a home owned by President Barack Obama.
Ron Davis created The Jordan Davis Foundation to provide educational and travel opportunities for young people across the nation to expose them to different cultures and allow them to explore the world outside of their own neighborhoods.
Lucy McBath founded The Walk With Jordan Scholarship Foundation to provide educational and financial support for students attending four-year colleges and technical training schools.
"We have to educate children to let them know what's out here and let them know at a young age that they can rally to change the laws," said Davis. "Young kids think because they're 14, 15 years old that they can't do anything, but they can make a difference."
State Prosecutor Angela Corey said that she would seek a new trial on the first-degree murder charge against Michael Dunn. A new trial date has been set for May 5, but may be delayed to allow time for Dunn's new lawyer to prepare for the case.
McBath said that they can't just depend on Jordan's verdict alone for justice.
"We don't have a choice to be anything, but optimistic," said Lucy McBath. "We will continue to work to change the laws no matter what the verdict is."