Food and drink extravaganza in sunny Florida
South Beach Burger Bash, Grand Tasting 2014 attracts culinary world's best
3/30/2014, 5:41 p.m.
MIAMI BEACH, FLORIDA – As Yogi Berra used to say, "it's Deja vu all over again!"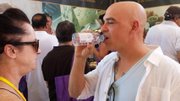 Michael Symon, Food Network personality and one of the stars of "The Chew," took his fourth title at the 2014 South Beach Wine and Food Festival Burger Bash, hosted by Rachel Ray and Amstel Light.
The People's Choice Award went to his Fat Doug, composed of sirloin, brisket and a short rib patty topped with coleslaw, pastrami, aged Havarti and mustard, the same burger that won the award for him in 2010.
Symon also walked away with the top prize in 2011 for his Porky Burger, made with pork and bacon and topped with pulled pork and Cole slaw. His Food Network pal Bobby Flay took the title last year.
New York mainstay Shake Shack took this year's Judge's Award with their Burger Meister, a cheeseburger topped with beer marinated shallots and ShackSauce. Their SmokeStack burger also took the savory category in the Best of the Munchies competition.
The Burger Dive in Billings, Montana won Red Robin's Best of the Back Award with a cash prize of $10,000. Chef Brad Halsten's Blackened Sabbath burger featured a seasoned patty topped with goat cheese, bacon, garlic basil mayo, arugula, Sriracha and a beer-battered onion ring. It may soon appear on Red Robin's premium burger menu as part of the deal.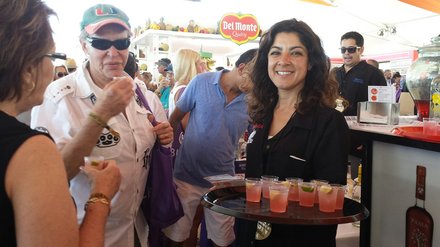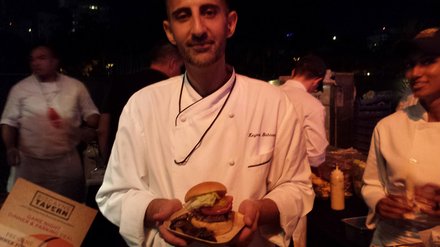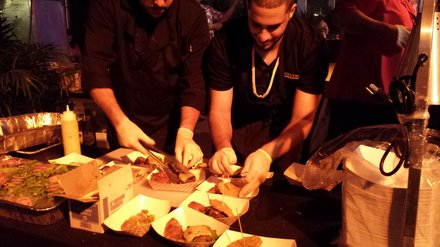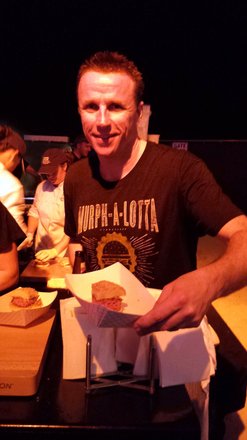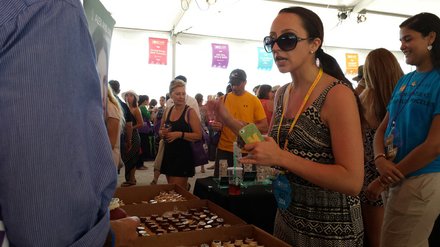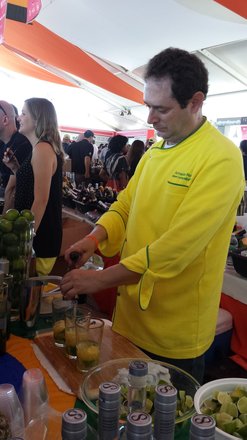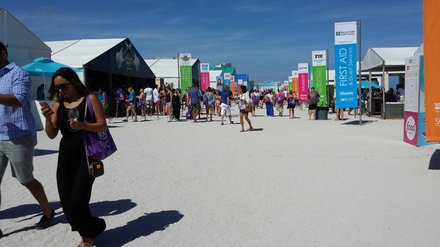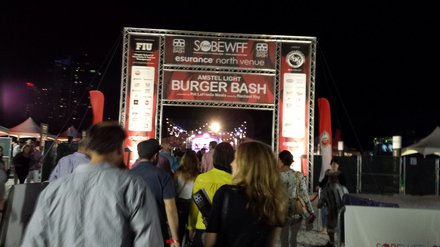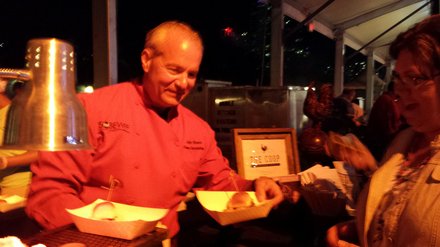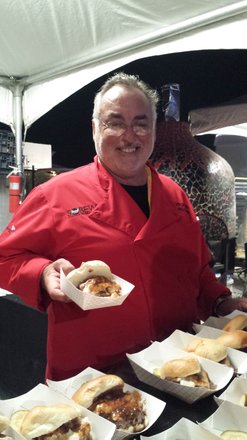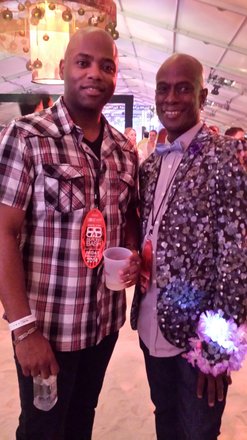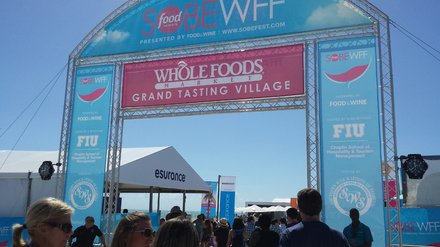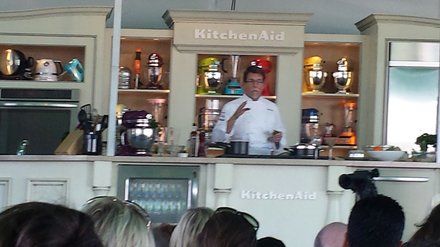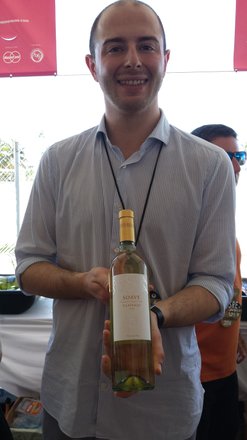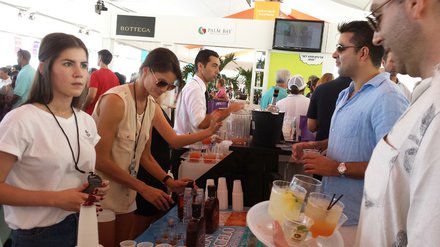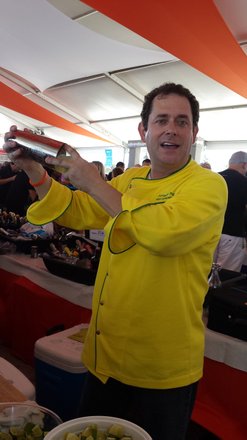 No prizes were necessary at the Grand Tasting that took place on the beach Saturday and Sunday afternoon at the South Beach Food and Wine event but there was lots of Food and Wine to taste along with Chef demonstrations by Food Network stars on the main stage. Marcus Samuelsson, one of the chefs on the TV show "Chopped," and Rick Bayless, owner of Frontera Grill cookbook author and host of a cooking show on PBS, were just two of the featured chefs presenting on the main stage.
The Grand Tasting included more fruity and mixed cocktails than in years past and of course, there was plenty of wine. Restaurants from around the country participated in the main tent event, sampling items from their menus that included ethnic foods and beef dishes. This year there were more vegan offerings as well.
The Grand Tasting event and the Burger Bash are very popular and tickets go fast every year. So, if you plan on escaping the cold of winter for a tropic getaway in Miami Beach, make sure not to miss these events.