Dist. 202 students land 'Horizon' grants for summer study
5/5/2014, 4 p.m.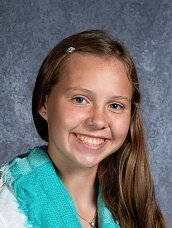 Plainfield School District 202, with schools in Joliet and Plainfield, issued this news release:
Seven District 202 high school juniors will be able to experience a dream this summer, with the help of a special grant from the Plainfield Foundation for Excellence that helps for summer learning enrichment experiences.
The students will each receive "Horizon Grants" of up to a $1,000. This unique grant is intended to help high school juniors broaden their academic horizons and explore areas of interest through summer workshops, classes, field studies, internships or conferences during the summer before their senior year.
The Foundation for Excellence created the Horizon Grants last year. Last year, three students applied, and all three received the grant. This year, 23 students applied.
The 2014 Horizon Grant winners are:
From Plainfield South High School
Ethan Mayer, who plans to attend a special design summer camp at Iowa State University, focusing on designing for interiors, architecture, landscapes and products.
Samantha Hlavac, who plans to attend a biomolecular engineering camp at Milwaukee School of Engineering.
Alexa Anderson, who also plans to attend the same biomolecular engineering camp at Milwaukee School of Engineering.
From Plainfield East High School
Matthew Brdlik, who plans to attend Columbia College's High School Summer Institute, which offers college-level courses specifically aimed at high school students interested in arts and communications.
From Plainfield North High School
Carly Staser, who plans to attend a program about "the extraordinary inventions of Nicola Tesla" at Brown University in Rhode Island.
Omar Elmusa, who plans to attend the week-long Third Coast Trombone Retreat in Montague and Whitehall, Michigan.
From Plainfield High School – Central Campus
Alexandra Barillas, who plans to attend the Joliet Junior College Criminal Law Course with an eye on studying criminal justice, and specifically forensics in college.
"The Foundation is proud and excited to be helping these excellent students take a step toward their future through the Horizon Grant initiative," said Foundation for Excellence Chairperson Margie Bonuchi.
"We congratulate them on their vision, and wish them well this summer and beyond as they continue pursuing their studies and careers," Bonuchi said.
The Foundation for Excellence is a private organization that has been supporting District 202 schools, students and staff with grants, scholarships and financial support for special programming for 30 years.
Along with scholarships and grants, the Foundation has also supported special District 202 programs including a District Art Gallery, the Great Read community reading program and the 1847 Schoolhouse Restoration.
For more information about the Plainfield Foundation for Excellence or to make a donation, please visit: www.d202foundation.org.