Joliet man busted for beating girlfriend over car, police say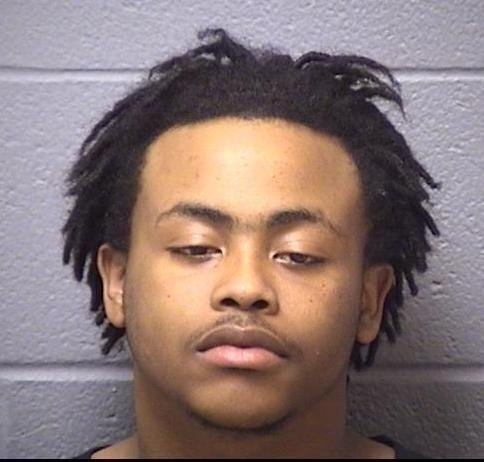 A Joliet man who beat up his girlfriend when she refused to lend him her car because she thought he was intoxicated was arrested on an aggravated domestic battery charge Sunday, Joliet police said.
Donald M. Woods Jr., 20, of 315 Peale, is accused of going to his girlfriend's workplace, Taco Bell at 125 S. Larkin Ave., at about 9:50 p.m. May 1 and asking to borrow her car, Cmdr. Al Roechner said.
The victim went outside with Woods in order to give him the keys when she smelled alcohol on his breath and changed her mind about letting him take the vehicle, Roechner said. Her denial prompted Woods to punch her in the face several times and to begin to choke her, he said.
One of the woman's co-workers saw the attack and helped free the victim, Roechner said. Woods grabbed the victim's cellphone and left the scene on foot, he said.
Police were able to take Woods into custody Sunday at 8 Mississippi Ave. in Joliet, the same location as a murder took place shortly after 3 a.m. Sunday.
Roechner declined to say whether Woods is the "person of interest" being held in the gunshot slaying of Dameon Anderson, 27, of Jolie. Police Chief Brian Benton said Sunday that a suspect in the murder was being held on unrelated charges.
Woods is also being held in the Will County jail on an arrest warrant from Will County.
According to jail records, Woods was arrested in 2011 for aiding/abetting/possessing/selling a stolen vehicle and obstructing a peace officer, in 2012 for robbery and aggravated battery and in March 2014 for driving on a revoked/suspended license.