'Ladies Night Out' to benefit 3 animal shelters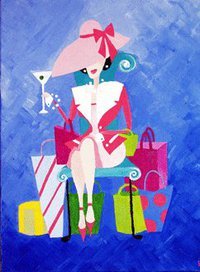 A fundraiser to benefit the TLC Animal Shelter in Homer Glen and two other dog rescue groups is set for May 22 at Cemeno's Pizza in Joliet.
The event, set for 5 to 9 p.m., is sponsored by Emily Serno of Emily's Candles & Bath, who is calling it a Ladies Night Out but stressing that men are invited as well, said Karen Bartolomei, event spokeswoman and owner of Karen's Pet Grooming in Joliet.
A $2 admission fee will go to the cause, and the first 50 people to attend will be given a goody bag filled with samples and coupons from the 25 vendors who will be selling crafts and merchandise. Every $10 spent with a vendor will earn a free ticket for items being raffled, Bartolomei said.
"(The money raised) is mainly to help us help the animals," she said.
Cemeno's is located at 1630 Essington Road.
Attendees are also asked to bring food and other items to benefit TLC, Big Dogs Animal Rescue and Dog House Humane Group.
TLC needs puppy chow, kitten chow, dog and cat treats, Forever stamps, gift cards to Menards and Home Depot for shelter maintenance, gas cards to defray the cost of transports and vet visits, cat litter (no scoopable because it clogs the drains), paper towels, Kleenex, cat and dog toys, parakeet seed and cedar shavings.
Big Dogs need cat beds, adult dry cat food, 6-foot dog leashes, dog treats, large dog martingale collars (1 to 2 inches thick) and noisy toys for a blind cat.
Dog House needs puppy and dog food, puppy toys, rawhide chews and puppy pads.
Tupperware, Longaberger, Thirty-One, Covered in Chocolate, Designs by Devonee, Origami Owl, Sweets N Treats, KT's Glass Yard Art, Usborne Books & More, Lucy's Great Cakes, Tutu Cute, Bacon's Bling It On, All Rocked Out Jewelry, MJ CVT, Celebrating Home with Amanda Allen and Dad's Roadhouse.
For more information, do a Facebook search for "Ladies Night Out for TLC Animal Shelter at Cemeno's."
Contact Karen Sorensen at Karen@TheTimesWeekly.com.