Former Shorewood Trustee ready to step in to board vacancy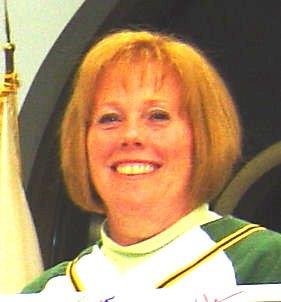 When she first stepped away from her role as a Shorewood Village trustee in 2003, Barbara "Cookie" Kirkland had just welcomed her first grandchild.
"My first grand daughter was born in March and my term was up in April," said Kirkland recalling her reason for stepping down.
Kirkland said that she wanted to spend more time with her first grandchild, and the four others that would follow.
She didn't step away from public service entirely though.

Since that time she's served as a member of the local police and fire commission as well as on the police pension board while also working as an instructional designer for Well Point Insurance.
Her prior service on the village board played a part in her being asked by Shorewood Mayor Rick Chapman to step in for the remainder of the late Cene Schwartz' term as village trustee.

Schwartz, who passed away in April, served on the board for over 20 years, and was serving a term that will expire in April 2015.
Kirkland got her start on the village board when she was appointed to a vacancy in 1997. She ran for re-election for a 4-year term before she left in 2003 to spend more time with her growing family.

A life-long resident, Kirkland's father, Dave Barry served as village president during the 1980s and helped to incorporate the village when it was established in 1957.

"I was here before it was incorporated," she said of her tenure in the village.

"I've been out here all my life. I love it."
Her father also served as a role model for her life of public service in Shorewood.
"We just have always been involved in the community," she said noting she was first appointed to one of the village's committees when her father served on the board.
Her father is also the source of her life-long nickname, the origins of which she said she is still unsure. Her father, she said, gave everyone he met a nickname.
"It's just one those things that always stuck with me," she said.
Shorewood mayor Rick Chapman said that Kirkland came to mind for a short list of residents he considered to fill the vacant spot on the board. He cited her prior service and her continued contributions to the village as key assets.
"I think she's going to make a great addition to the village board," said Chapman who is required to fill the spot within 60 days.
Like her predecessor, Kirkland also has served as a member of the village's parks and recreation committee which she will step in to as a co-chair if approved by the board.
Kirkland's confirmation will be presented for a vote at the trustee's next meeting on May 13 at 7 PM.
Contact me with Plainfield and Shorewood area news at bralst1@gmail.com or on Twitter @BrockAStein.