No murder charge in Sunday homicide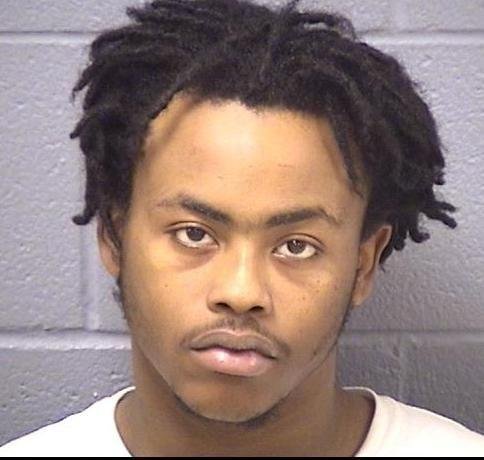 The Joliet man who shot and killed a man in an alley early Sunday morning will be charged with unlawful use of a weapon but not with murder, officials said Wednesday.
After reviewing all of the reports and information gathered, the Will County State's Attorney's Office determined Donald M. Woods Jr.'s decision to shoot Dameon Anderson, 27, also of Joliet, behind a home at 8 Mississippi Ave. was "justifiable," Joliet Police Chief Brian Benton said.
"The victim was armed at the time the shooting occurred," Benton said. "There was an altercation at the residence, and (Anderson) left and then returned with a handgun."
Although he did not know what the altercation was about, Benton said the two men had been together at the 8 Mississippi house earlier in the evening.
Police were called to the scene shortly after 3 a.m. Sunday in response to shots being fired, according to reports. Officers spotted a group of men fleeing the scene who told them their friend had just been shot.
Woods, 20, of 315 Peale St., was taken into custody later in the day on an unrelated aggravated domestic battery charge. He is accused of striking his girlfriend on May 1 at her workplace because she refused to lend him her car, police said.
Investigators said they wanted to be able to hold Woods while they researched the case to determine if charges should be filed.
Charles Pelkie, spokesman for the state's attorney's office, said the unlawful use of a weapon charge, a Class 2 felony, was filed late Wednesday afternoon.
Woods is out on parole for an earlier offense, and according to jail records he was arrested in 2011 for aiding/abetting/possessing/selling a stolen vehicle and obstructing a peace officer, in 2012 for robbery and aggravated battery and in March 2014 for driving on a revoked/suspended license.
He is currently being held in the Will County jail on $400,000 bond for the aggravated battery case and other pending charges. Bond for the unlawful use of a weapon charge will be set at a hearing later this week.
Contact Karen Sorensen at Karen@TheTimesWeekly.com.