Plainfield students win Olmstead college scholarships
5/18/2014, 8:04 p.m.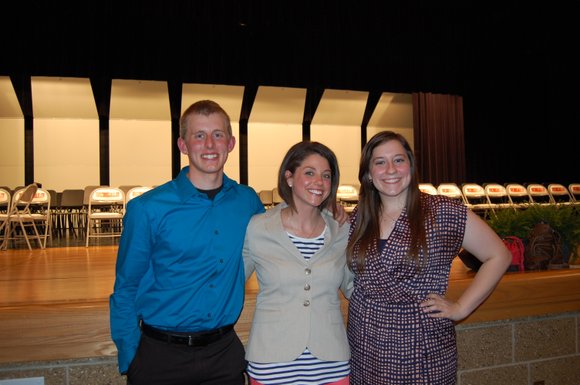 Plainfield East High School seniors Nick Novak and Katrina Spontak each won a 2014 Erin E. Olmsted Memorial Scholarship. Novak, who won $3,000 plans to attend Millikin University in Decatur, and Spontak, who won $1,000 plans to go to Loyola University Chicago.
The scholarship is given by Olmsted's family, including her sister, PEHS teacher and Student Council advisor Kate Morris. Olmsted was killed by a drunk driver about 16 years ago.
Morris in recent years has regularly spoken to students, parents and other groups, pleading with them to not drink and drive.
Scholarships are also given to graduating seniors from Carl Sandburg High School in Orland Park where Erin attended.