Man booked for pulling butcher knife on ex-girlfriend: Police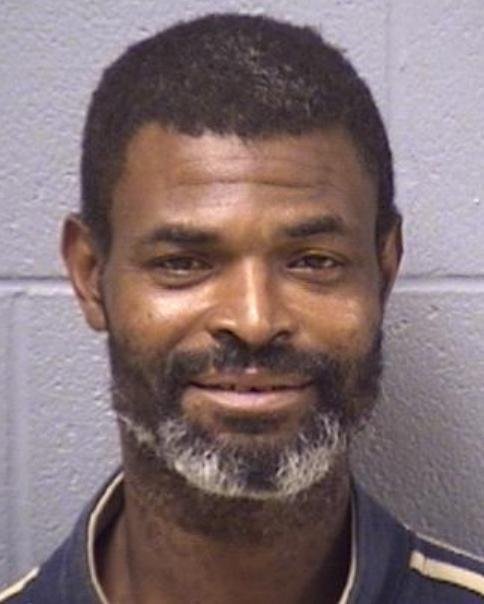 A Joliet man is accused of cutting his ex-girlfriend with a butcher knife after she discovered him inside her van as she was driving, Joliet Police Cmdr. Al Roechner said.
The victim told police she had dropped off her brother at his Shorewood job on March 31 and was returning home on Jefferson Street when she spotted Darrick M. Harris, 41, 2001 Sutton Court, in the rear seat of her vehicle, Roechner said. She slammed on the brakes, and Harris responded by pulling out a knife and putting it to her face, he said.
When the woman tried to grab the knife, cutting her hand, Harris cut her neck, jumped out of the van and fled, Roechner said.
Investigators issued a warrant for Harris' arrest, but police were unable to find him until Wednesday night, when they discovered him sleeping in a stairwell at 2230 Oneida St., Roechner said. In his possession was a .22-caliber handgun and bullets tucked inside a purple Crown Royal bag, he said.
Harris has been charged with aggravated battery, unlawful use of a weapon and possession of ammunition without an FOID card. He is being held in the Will County jail in lieu of $100,000 bond.
Contact Karen Sorensen at Karen@TheTimesWeekly.com.