Protesters rally in opposition to Massaro plea deal
5/29/2014, 10:05 p.m.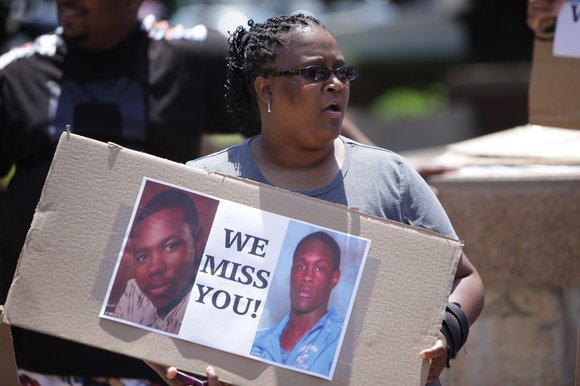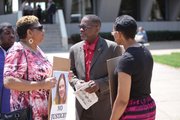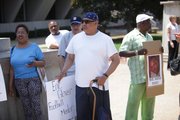 Dozens of people turned out for a rally in downtown Joliet Thursday to protest the 10-year sentence given to one of four people accused of killing Joliet residents Eric Glover and Terrance Rankins in what has become known as the Hickory Street murders.
Alisa Massaro was allowed to plead guilty to lesser charges of burglary and concealing a homicide last week in exchange for a lighter sentence and her promise to testify against her three friends, who are awaiting trial for the January 2013 murders at Massaro's Hickory Street home.
Protesters were angered by the deal, which gave 20-year-old Massaro a sentence far less than had she been convicted of the double homicide. Some suggested that race may have played a role given that the four suspects are white and the two victims black, and were the situation reversed -- with the victims being white and the defendants black -- such a deal would not have been approved.
(To learn more about what people think of Massaro's sentence, watch the videos that accompany this article.)
All parties are under a judge-imposed gag order so the thinking behind the plea deal has not been publicly stated. However, sometimes agreements are made in order to ensure there is first-person testimony available for a trial should other evidence end up getting thrown out by a judge.
According to police reports, Massaro and co-defendant Bethany McKee knew Glover and Rankins and used that friendship to lure the men to the house. The initial plan had been to rob the victims, but the women -- joined by Joshua Miner and Adam Landerman -- decided instead to kill the men and then partied around the corpses, published accounts of the police reports said.
Massaro and boyfriend Miner also admitted to having sex on top of the men's bodies.
Massaro has been transferred to the Logan Correctional Center. Given that she has already served nearly a year and a half in jail, and with time for good behavior included, it's possible she could be released in three to four years. Miner, McKee and Landerman are awaiting trial.