Lewis, USF awarded $3.8 million in state grants
11/1/2014, 12:10 p.m.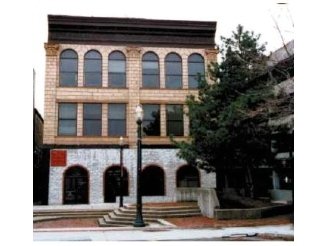 The governor's office provided this news release:
Gov. Pat Quinn today announced investments totaling $3.8 million for Lewis University in Romeoville and the University of St. Francis in Joliet.
The investments are part Governor Quinn's Illinois Jobs Now! capital construction program and will address the critical needs of the state's private colleges and universities. Today's announcement is part of Governor Quinn's agenda to improve higher education, create jobs and drive Illinois' economy forward.
"Illinois' college students deserve inspiring spaces that provide all the tools they need to learn and grow," Governor Quinn said.
"Investments in these colleges will help them stay competitive and continue to educate and prepare students for jobs in the 21st century. Funds for Lewis and St. Francis will not only provide much-needed upgrades, but they'll also create jobs and help drive the economy forward."
Lewis University will receive $2,512,119 for Science Center construction and renovation work.
"We are very grateful to Governor Quinn, the General Assembly and the state of Illinois for the provision of vital financial support for the construction of our state-of-the-art Science Center," Brother James Gaffney, FSC, President of Lewis University said. "Since its opening in 2012, the return on investment is evident through significantly increased enrollment in the Sciences, Technology, Engineering and Mathematics (STEM) fields. Our students have made impressive national presentations on their real-world research, and the University has developed many new partnerships with scientific research firms in the area."
The University of St. Francis will receive $1,293,693 for the renovation of the former Mode Theater building in downtown Joliet, which opened to students in August. The $2.7 million interior and exterior renovation of the 18,000 square-foot building includes classrooms, a courtroom for mock trial activities, student study and leisure space, computer labs and offices.
"The Independent Colleges Capital Program (ICCAP) has enabled the University of St. Francis and other higher education institutions to accomplish projects that not only support jobs in our local communities but also allow us to provide facilities that better serve our students and the community," University of St. Francis President Arvid C. Johnson said. "We greatly appreciate that Governor Quinn, our State Sen. Pat McGuire and our State Rep. Larry Walsh, Jr. recognize and promote private higher education as an important economic driver for Illinois. While budgets remain challenging at all levels, it is crucial that investment in the future remain a priority."
Governor Quinn's $31 billion Illinois Jobs Now! program is supporting more than 439,000 jobs over six years. Illinois Jobs Now! is the largest capital construction program in Illinois history, and is one of the largest capital construction programs in the nation.