BHS girls make it to state cross country finals
11/5/2014, 9:22 p.m.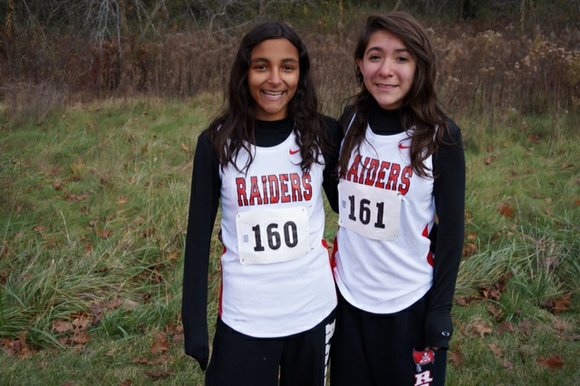 Bolingbrook High School sophomores Triana Rodriguez and Arianna Amill qualified for the Illinois High School Association state cross-country finals with strong performances at the Marist sectional Saturday.
It's the first time in 29 years BHS will have a representative at the state cross country championships, which will be held Saturday at Peoria's Detweiler Park.
Rodriguez finished 12th at sectionals in what is believed to be a school record time of 17:55, while Amill was 16th in 18:01. Other top 75 finishers in the sectional included BHS junior Marisa Caputo (23rd) and Romeoville High School senior Viviana Diaz (72nd). Bolingbrook High School's girls team, coached by John Sullivan & Merry Overdorf, finished 10th in a very tough sectional with a total of 247.
On the boys side at the sectional, Romeoville High School's team finished 14th. Top VVSD individual finishers included BHS senior Johnathon Cook (39th), RHS junior Ian Irvine (69th), and BHS junior Bjorn Shroda (73rd).