Kelley won't concede till provisional, absentee votes counted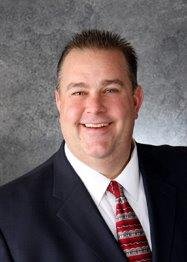 Sheriff candidate Mike Kelley, down by just 170 votes in his fight for the top Will County law enforcement job, won't concede defeat to Ken Kaupas until he knows how many provisional and absentee ballot remain to be counted.
In a nail-biter of an election Tuesday, Kelley was leading for most of the night until a shift in the numbers put him slightly behind Republican Kaupas and stayed that way until the 303 precincts in Will County and seven counted by the Aurora Election Commission were tallied by 10 p.m.
"I could be closer, or I could be further away," Kelley said Wednesday. "When it's all said and done, you just never know."
Kelley said he went into Election Day feeling good about his chances, despite the sense that the Republicans were going to fare well at the polls thanks to an anti-Obama/Democrat sentiment among some voters and the growing support for Republican gubernatorial candidate Bruce Rauner.
But he also conceded that it's probably more difficult to lose a close election than it is to fail by a huge margin.
"I have three boys who play competitive sports, and they say, 'We'd rather get our butts kicked than to be so close and then lose.'"
If he ends up conceding the loss, Kelley said he would continue in his job at as a sergeant detective at the Will County Sheriff's Office.
"I'm not eligible or old enough for retirement," he said. "I've dedicated the last 26 years to this job and, win or lose, I'm going to continue to do it to the best of my ability."