Plainfield North Stunned In 4th Quarter Comeback
11/5/2014, 5:41 p.m.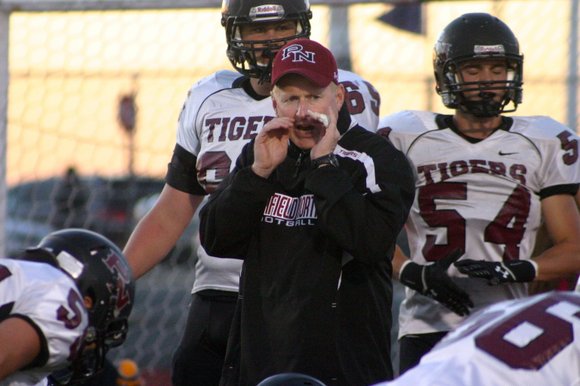 For three and a half quarters, The Plainfield North Tigers (6-4) looked as if they were going to advance to the second round of the IHSA Class 7A playoffs especially with their horse hitting on all cylinders in the first half but late game heroics from Normal (8-2) and three touchdowns in the final 4 minutes sent the Tigers packing from the post season with a 42-34 loss.
North senior running back Quintin Hoosman did what any 2000-yard rusher would do in a playoff game, lead the way and that he did scoring twice in the opening half and setting up a third score to end the half after he broke a 97-yard run to set up a 1-yard quarterback sneak with less than a minute to go in the half and putting the Tigers on top 28-7 heading into the intermission. But even that lead wasn't safe.
The Tigers took a 34-21 lead with 3:28 left to play in the game which seemingly at that point was in the bag so to speak but Normal wasn't done. The took a 35-34 lead with 1:02 left in the game then killed a the final North drive with a pick six from defensive back Christian Wey that put the Ironmen in the second round with a 42-34 win ending a painful loss for the North faithful.