Veterans Day events set for Monday, Tuesday
11/6/2014, 4 p.m.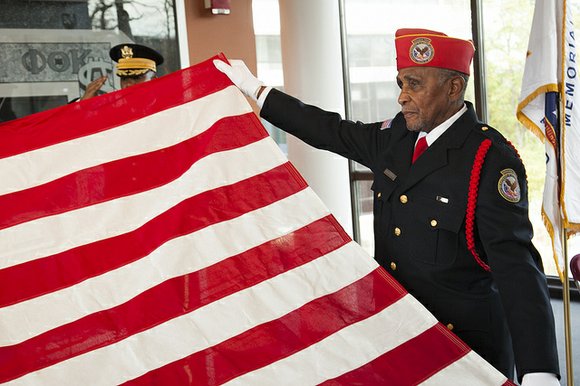 Here are three events open to the public to recognize past members of the military on Veterans Day:
JJC annual ceremony on Main Campus Bridge
Joliet Junior College's annual Veterans Day Ceremony will be held from noon to 1 p.m. Monday on JJC's Main Campus Bridge, 1215 Houbolt Road, Joliet.
Veterans are encouraged to wear something that signifies their military branch, such as their uniform or even a small pin.
The Abraham Lincoln National Cemetery Memorial Squad and Maj. Jesse L. Maggitt of the U.S. Army will address the crowd. The JJC Chamber Singers and JJC Chorale will end the observance with a performance of "Blades of Grass and Pure White Stones."
Cake and punch will be available for all visitors and participants after the ceremony. The oldest and youngest veterans in attendance will cut the cake.
For more information, contact Pam Dilday at pdilday@jjc.edu or 815-280-2755.
Romeoville ceremony at 'Doc' McCartan Veterans Memorial
A Veterans Day Ceremony will be held at 10 a.m. Tuesday at the Edward "Doc" McCartan Veterans Memorial, Montrose Drive and Route 53.
The event will feature live music by Firefighters Highland Guard of Naperville, Pipes and Drums Band and the Romeoville High School Band, posting and marching of colors by the Romeoville High School Marine Corp Jr. ROTC, presenting of a wreaths and prayers. The guest speaker is Kristina McNichol, superintendent of the Will County Veterans Assistance Commission.
Will County Veterans Day Ceremony
The annual Will County Veterans Day Ceremony will be held at 10 a.m. Tuesday in front of the Will County Courthouse at 14 W. Jefferson St. in downtown Joliet.
The American Legion Post 1080 Color Guard will present colors, and the American Legion Band, directed by Tom Drake, will perform.