County health department offering insurance enrollment help
11/10/2014, 11:26 a.m.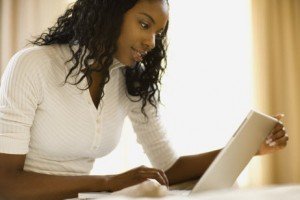 The Will County Health Department provided this news release:
A new open enrollment period for the Illinois Health Insurance Marketplace begins Nov. 15, and the Will County Health Department stands ready to help.
On Saturday, specially trained health department in-person counselors will team with certified application counselors from the Will County Community Health Center to educate and enroll area residents in a health insurance plan just right for them. This landmark event is scheduled from 9 a.m. to 2 p.m. at the Health Department Main Office Complex, 501 Ella Ave. in Joliet. No appointments are necessary.
Medicaid and Marketplace health insurance enrollment will be available. Spanish speaking Health Department staff will also be on hand.
Persons looking to enroll should bring: a form of personal identification, proof of state residency (example: Illinois driver's license or state ID), a Social Security card, pay stubs, or other income verification covering the previous 30 days. A birth certificate, U.S. passport or green card would also be helpful.
The enrollment period beginning Nov. 15 will expire Feb. 15, 2015. Special plans are in the works to help Navigators enroll as many people as possible in just 90 days. The first round of enrollments, which began Oct. 1, 2013, lasted six months.
After Nov. 15, health care enrollments will take place at six permanent locations in and around Joliet, Bolingbrook and University Park. A complete listing of sites for the new enrollment cycle will soon be available.
Individuals or families enrolling in a health plan before December 15 will receive coverage beginning Jan. 1, 2015. In-Person Counselors are always available to answer questions at 815-727-5990.
The Health Insurance Marketplace is a resource where individuals, families, and small businesses can learn about health insurance options; compare health insurance plans based on cost, benefits, and other important features; choose a plan; and enroll in health insurance. Medicaid enrollment is available year-round, but the three-month enrollment cycle, which begins Nov. 15 will be the only Marketplace opportunity until 2016.
Will County Navigators enrolled more than 3,300 during the 2013-2014 health Insurance enrollment cycle, which concluded March 31, 2014.