Amarula Cream Just In Time for the Holidays- $19.99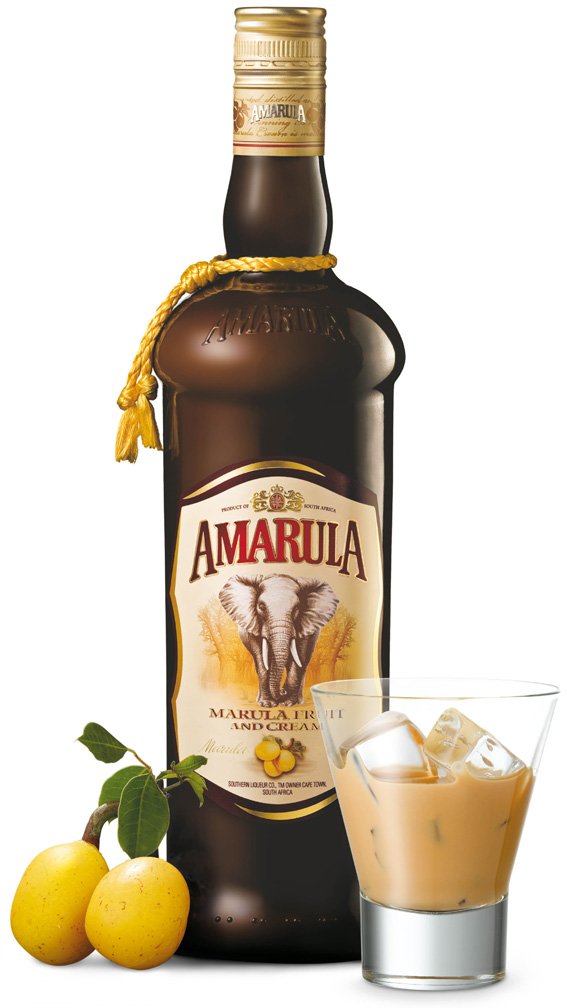 Amarula Cream liqueur is the newest international sensation to arrive in the U.S. It's the perfect guest at any Holiday party. Launched in South Africa in 1989, it quickly became an international sensation, becoming the second largest cream liqueur in the world, with sales in over 160 countries. Now, this premium beverage delicacy is available in the U.S. and its creating waves of delight wherever it is served.
Amarula Cream is produced from the fruit of the Marula tree. It's a small, yellow, thick-skinned fruit that only grows from uncultivated trees in sub-Saharan Africa. The flavor is distinct, making it a sophisticated indulgence enjoyed by both discriminating connoisseurs and folks who just like a plain old good tasting drink.
Everywhere it is served, Amarula quickly becomes the life of the party. It can be served neat, over ice, or as an ingredient in a variety of cocktails. Many compare it to Bailey's Irish Cream, perhaps the only cream beverage to exceed Amarula in terms of global sales, but the flavor is much more delicate and exotic.
Amarula Cream is created through a unique production process that in many ways mimics fine wine production. Hand-harvested marula fruit is fermented into wine which is then double distilled into a clear spirit that is then aged in French oak barrels for two years. The oak imparts characteristics of baking spices, such as cinnamon, nutmeg, vanilla and toast, which are valued flavor components of the world's great wines. Add to that the distinctive, delicate citrus flavors of the marula fruit and the finest fresh cream, and you have the makings of an international flavor sensation. Amarula Cream was awarded Gold at the International Wine and Spirits Competition (IWCS), in Verona, Italy, in which I have been a judge for the past two years. The marula fruit is harvested in Limpopo province in South Africa, then distilled and bottled in Stellenbosch, South Africa's premiere wine growing region. No wonder it tastes so good!
Here are a few cocktail recipes using Amarula Cream.
Amarula Brandy & Cream
1 oz Brandy
1 oz fresh cream
½ oz Amarula Cream in a cocktail shaker add Brandy, fresh cream and Amarula Cream, shake and strain in to glass filled with ice.
Amarula Martini
1 oz Amarula Cream (30 mL)
½ oz Gordon's London Dry Gin
Dash of bitters
Lemon zest for garnish
In a cocktail shaker filled with ice shake and strain in to a Martini glass. Top
with dash of bitters and garnish with lemon zest.
Amarula White Nile
1 oz Amarula Cream
½ oz Cointreau Liqueur
½ oz Crème de Cacao
Add all ingredients into cocktail shaker shake and strain in to Martini glass.