JTHS named a top workplace in Chicago area
11/14/2014, 1:38 p.m.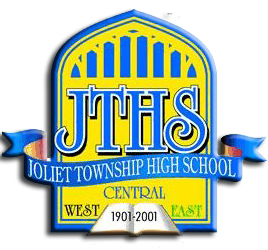 Joliet Township High School District 204 provided this news release:
For the third consecutive year, Joliet Township High School District 204 is receiving recognition from the Chicago Tribune Top Workplace program.
Top Workplaces are determined based solely on employee feedback. The survey is conducted by WorkplaceDynamics, LLP, a leading research firm on organizational health and employee engagement. The employee survey is optional, and a total of 511 JTHS employees provided feedback by completing the survey. JTHS employs over 900 staff members.
This year, JTHS has earned the status of 2014 Workplace Achiever.  Workplace Achievers are companies that score high enough to be considered Top Workplaces but didn't place in the Top 100 in a particularly competitive region.
"Joliet Township High School has amazing staff, students, parents, community partners and Board of Education members," said Joliet Township High School Superintendent Dr. Cheryl McCarthy. "I am extremely proud to accept this recognition from the Chicago Tribune for the third consecutive year.  I attribute the award to the dedication consistently displayed by our staff and to the unwavering support provided by our stakeholders.
Joliet Township High School has an innovative academy structure and strong emphasis on technology. The JTHS Academies offer rigorous and relevant education focused around the students' individualized career interests. Academies are infused with 21st Century technology and every student is provided with a netbook computer as part of the district's 1:1 technology initiative.
"With the guidance of our Strategic Plan, our exemplary staff, and the support of our Board of Education, JTHS continues to implement new programs and initiatives that enhance student learning," said McCarthy. "Our staff works diligently to make our programs a success and they make our district a school of choice for our community."
The Chicago Tribune published the complete list of the 2014 Top Workplaces on November 14. To view the JTHS special feature visit: www.topworkplaces.com.