Celtics Explode in 4th Quarter Win
11/18/2014, 10:21 a.m.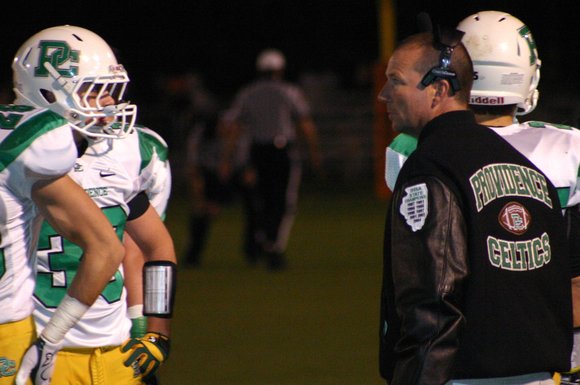 Top seeded Providence Catholic used a stout defense and three late scores to beat Wheaton-Warrenville South Saturday 23-6 advancing to the IHSA Class 7A Semifinal game at Mt. Carmel this Saturday in Chicago.
The Celtics (11-1) defense was lights out and had to be with their offense struggling to move the ball against the South defense. It didn't help the Notre Dame bound star receiver Miles Boykin was in street clothes on the sidelines nursing a wrist injury. His absence made it difficult to stretch the defense and forced providence out of their comfort zone for much of the day.
Wheaton-Warrenville South (8-4) played outstanding on defense and didn't allow a point until the fourth quarter. The game was 2-0 thanks to a first half safety by Celtic Luis Vasquez but the defensive lineman wasn't finished making his mark on the game. Late in the third quarter, Vasquez jumped a pass route and intercepted South backup quarterback Michael Stebbins then returned it for a 13-yard touchdown taking a 9-0 lead entering the final quarter of a defensive contest.
Providence took control with that momentum and wore out the Tiger fight. With the victory, Providence is one game away from another state championship appearance.