Holiday Food Pairings at Chill
Sparkling Prosecco from the Valdobbiadene Conegliano DOC in Italy. Truffled sliders from Bistro Zinc and a fabulous array of handmade chocolate delights from Vanille Patisserie were just a few of the culinary delights that greeted the sold out crowd at the Eighth Annual LuxeHome (r) CHILL, an international Wine and Culinary Event in Partnership with Wine Spectator Magazine. Held amidst the ambience of the world's largest collection of luxury boutiques for home building and renovation at Chicago's Merchandise Mart, this was the culinary event of the season.
Sushi prepared by Chef Partner Mike Bellovich of Lettuce Entertain You was paired with the spectacular Napa Valley wines of Bouchaine vineyards of the world-renowned Carneros District, poured by Vice President of Wine Production and Sales Greg Gauthier. Cardel Reid, Executive Chef of The Signature Room at the 95th, presented the restaurant's signature Braised Short Ribs with Tabbouleh Salad alongside Joel Gott of California's Sauvignon Blanc. Chef Rodelio Aglibot of Reverie of 414 North Orleans, just steps away from the Mart, presented a dazzling array of Sushi Rolls. Alberto Mendez of the South Loop's Zapatista dazzled with with his modern interpretations of traditional Mexican cuisine. the Wit's executive chef Kevin Atkinson held his own with a stunning Pimento Chicken Salad Slider that melted in your mouth.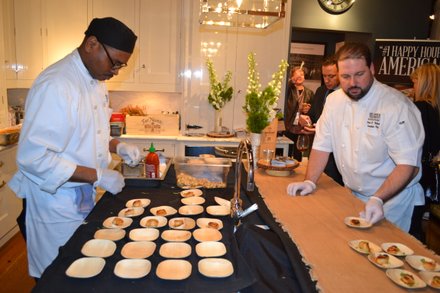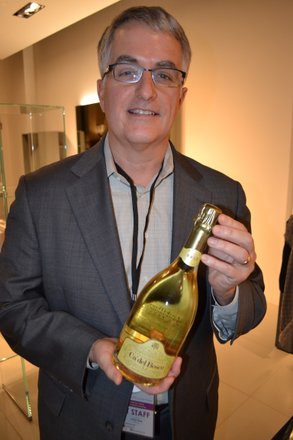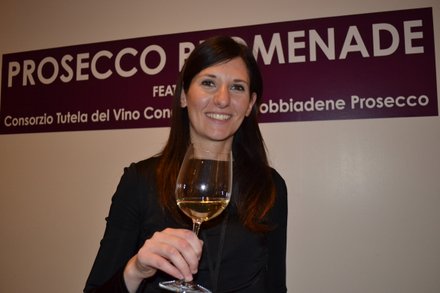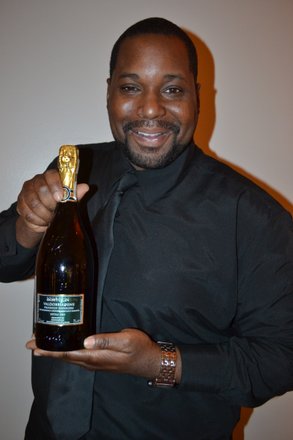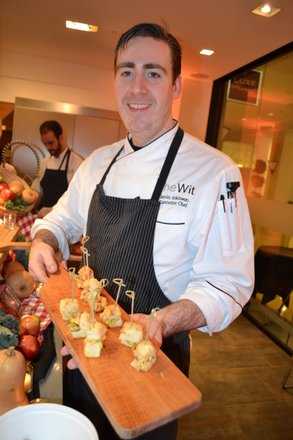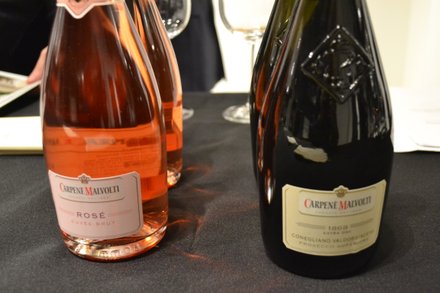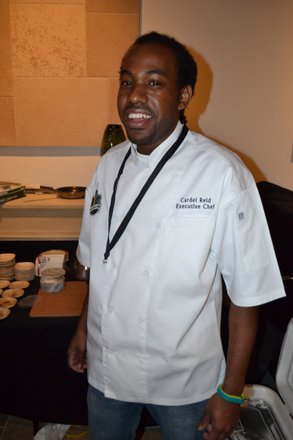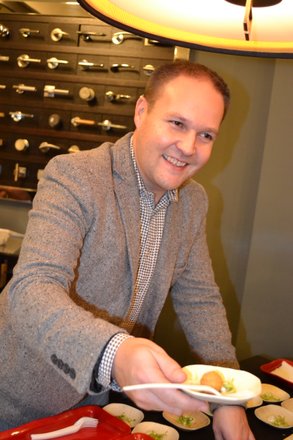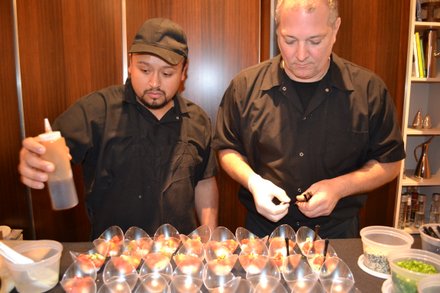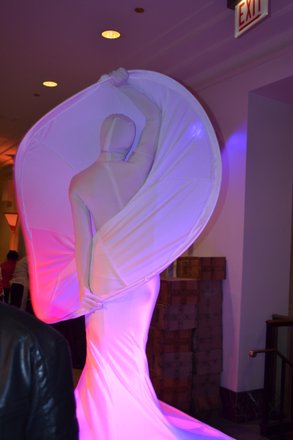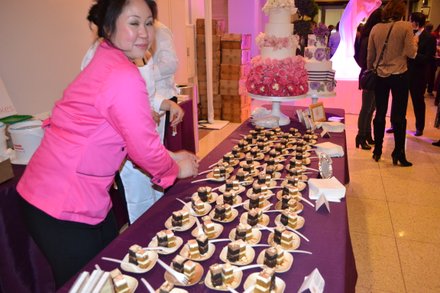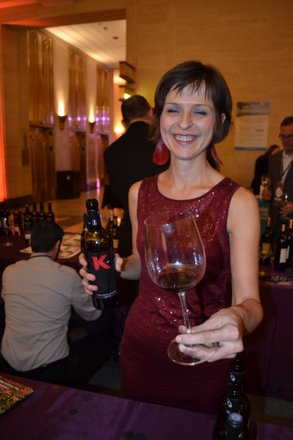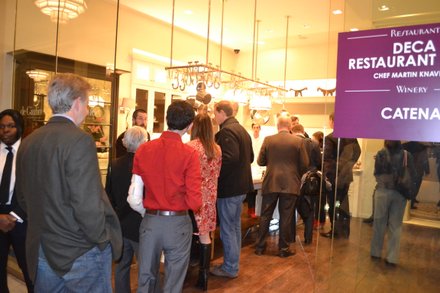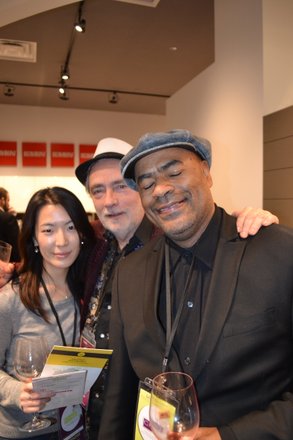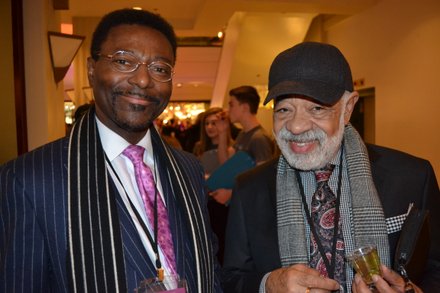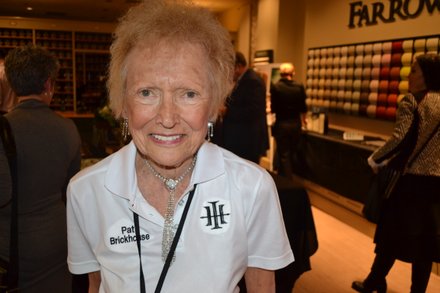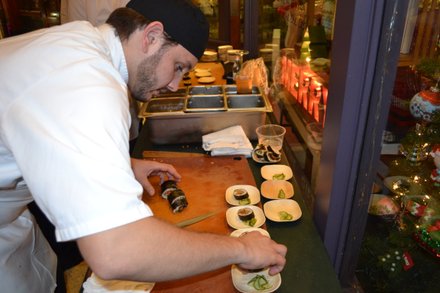 Giulia Pussini, Communications Officer with the Consorzio Tutela Del Vino Conegliano Valdobbiadene, flew in from Italy to personally pour her mouth-watering collection of Proseccos. At the nearby design studios of Ernesto Meda, the Italian kitchen design specialist, Domenico Scimone,Global Sales and Marketing Director for Carpene Malvolti, also of Conegliano, poured a sparkling Rose' version of Prosecco. Next to him, Casey Squire of Banville Wine Merchants, poured Ca' del Bosco wines and Patrizia Demonte of Antinori Wines poured Villa Antinori IGT wines, a seductive blend of Sangiovese, Cabernet and Cabernet Franc. It's a perfect wine to pair with food. Try it with A Crown Rib Roast at the Holiday Table or with a Prime Aged Steak. It's a match made in heaven. The indefatigable Pat Brickhouse greeted visitors to the Hubbard Inn stand across from the Chopping Block. It was an unparalleled night of superb cuisine matched with world-class wines.