Kelley pulls surprise victory in sheriff's race
11/18/2014, 5:37 p.m.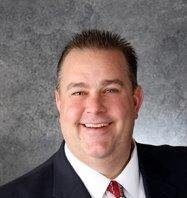 Nearly two weeks after it appeared Ken Kaupas would be the next sheriff of Will County, fortunes have reversed and it appears his Democratic opponent has won the top law enforcement job.
At the end of election night, Nov. 4, Kaupas was leading by a 170-vote margin. But Kelley opted not to concede, saying he preferred to wait until the absentee and provisional ballots were counted.
Those results were announced Tuesday, and show Kelley received 95,627 votes to Kaupas' 95,156 -- 471 votes in Kelley's favor.
Kelley is a sergeant detective and a 26-year veteran of the Will County Sheriff's Office. Kaupas, cousin to outgoing sheriff Paul Kaupas, is the retired Illinois State Police District 5 commander and the current deputy chief for the sheriff's office.