Sign-up period for the Affordable Care Act under way now
Brock A. Stein | 11/19/2014, 6:11 p.m.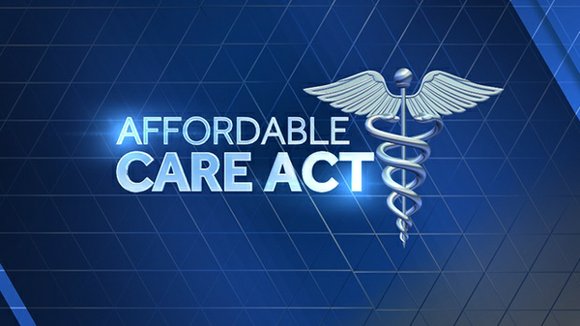 During the first enrollment period for the Affordable Care Act in 2013, 3,300 Will County residents signed up for health plans through the State of Illinois program.
Uninsured county residents will have three months less during the shortened open enrollment period this time around as the window for enrollment opened Nov. 15 and will close on Feb. 15, said Vic Reato, spokesman for the Will County Health Department.
Reato said that the County held its first enrollment event at its headquarters, 501 Ella Ave., on Saturday signing up 23 people for health plans. He said the county will be hosting events and staffing sign up offices around the county throughout the 3-month enrollment period.
Last year's enrollment totals meant a 3 percent drop in the number of uninsured residents in Will County where the 10 percent rate of uninsured was a point below the Illinois average of 11 percent.
In Illinois, about 9 percent of uninsured residents are children up to 18 years of age according to 2013 insurance enrollment statistics from the Kaiser Family Foundation. Just over half of uninsured Illinoisans, 53 percent, are minority. About half of those with insurance currently get their coverage from employer health plans.
Reato said that county officials are encouraging those interested in plans to begin the research process early. About half of those 3,300 that signed up in 2013 came in the final 30 days of the sign up period he said.
"That puts more immediacy on it for people who are thinking about whether sign up is right for them," Reato said. "There is always a rush at the end."
To help mitigate that, Reato said that county health officials are creating events for sign up and offering help all throughout the sign up period.
"We're available virtually every day," he said.
In addition to help at their 501 Ella Ave. location in Joliet, Reato said that assistance will be available at its two branch offices, 323 Quadrangle Drive in Bolingbrook and 44 Towncenter Drive in University Park. Enrollment specialists will also be available at the Will County Office Building, 302 N. Chicago St. in Joliet on Wednesdays from 9 to 4, and on Fridays at Presence St. Joseph Medical Center, 333 Madison St. also from 9 to 4.
People can also sign up online he said though he encourages those looking at plans to take advantage of the free resources available from the county.
"The advantage of having an enrollment specialist work with you is they basically do the leg work for you," said Reato.
Feedback from those who signed up for plans last year has been, understandably positive, said Reato, coming from populations in the community who are getting access to affordable care for the first time in many cases.
"They're comforted to know that they now have some level of coverage that's affordable for them," he said. "That's one of the beautiful things about this."
Will County residents with questions about health care sign up or who need help choosing a plan can call the Will County Health Department at 815-727-5990.
Residents can also browse plans and find other resources online at www.getcoveredillinois.com.
brocknewstips@gmail.com or on Twitter @BrockAStein